Pawnee Bill's Wild West Show
The most recent event date has passed. Check back for updates.
Pawnee Bill's Wild West Show
Pawnee Bill Ranch
1411 Pawnee Bill Rd
Pawnee
,
OK
74058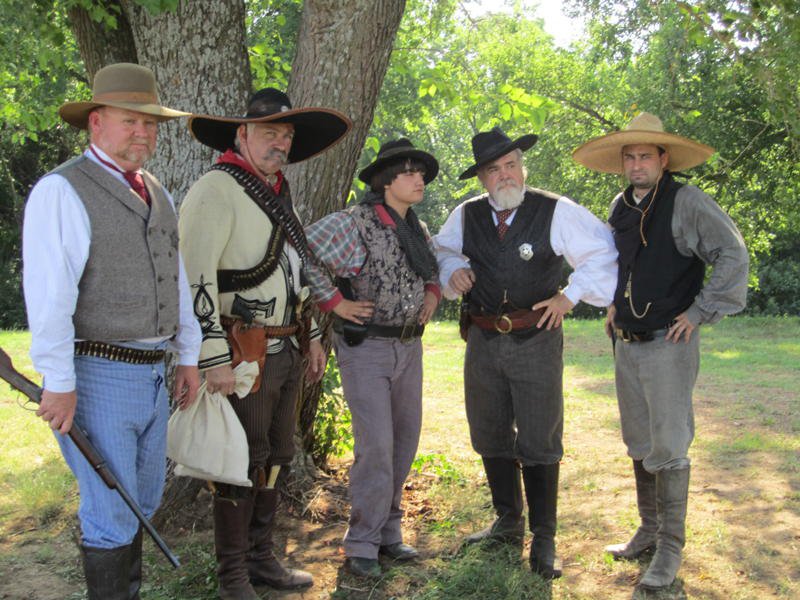 Make your way to the historic Pawnee Bill Ranch in Pawnee, showplace of the world-renowned Wild West Show entertainer Gordon W. "Pawnee Bill" Lillie, for an authentic recreation of Pawnee Bill's original Wild West Show. Transport yourself back in time to the Old West and witness trick roping, trick shooting, trick riding, cowboy songs and more. These shows, held each year in June, are based on stunts from the original Pawnee Bill's Wild West Show that toured the country and amazed spectators over 90 years ago.
In the tradition of the original Pawnee Bill's Wild West Show, the show cast will assemble in downtown Pawnee on Saturday evening and parade throughout downtown as they make their way to the Pawnee Bill Ranch. The cast invites all visitors to this event to follow the parade to the ranch, just as generations past followed the show from railroad unloading sites to the arenas. Come to Pawnee Bill's Wild West Show, one of the longest-running, historically accurate shows of its kind, for a unique entertainment experience featuring performing cowboys and American Indians, chariot races, trick riders, musicians and more.
The weekend also includes the Wild West Festival with activities and entertainment before the big show in the evening. Come see historically accurate demonstrations in blacksmithing, flint knapping, gunfighting and sharp shooting. You can also see a medicine man show and listen to music from local artists all on the ranch grounds. There is also a Western style meal served in the big barn before the Wild West Show.
Amenities
Facility Amenities:
ADA Compliant
Group Amenities:
Accommodates Tour Groups, Bus/Motorcoach Parking, Group Rates Available
Projected Attendance:
2,000
Directions
Located 1/2 mile west of Pawnee on Hwy 64.