Tour de Trykes & Twilight Criterium
The most recent event date has passed. Check back for updates.
Tour de Trykes & Twilight Criterium
David Allen Memorial Ballpark
301 S Grand Ave
Enid
,
OK
73701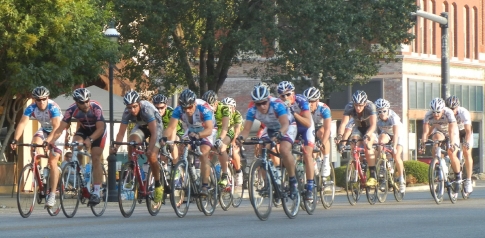 The Tour de Trykes & Twilight Criterium is a unique annual biking event in Enid. The Tour de Trykes is held in the morning and is open to bicycles, tricycles, recumbent and tandem cycles. The course leaves from downtown Enid and is over mostly flat and even terrain. The Tour de Trykes will feature a two-mile family fun ride, perfect for all ages. Cyclists from beginner to expert can choose to ride in 2-, 14-, 26-, 42- or 62-mile road tours around the Enid area.
The Twilight Criterium is a bicycle race on a closed course, held in the evening. Licensed riders will race on a .08-mile course, getting up to speeds of 30-35 miles per hour while competing for cash prizes. The races are very exciting and usually draw a great, excited and young-at-heart crowd. Traffic control, rest stops and a free lunch will be provided.
Amenities
Highway Corridors (within 5 mi.):
US-412, US-81
Projected Attendance:
500
Directions
From US-412, take Grand Ave north 3 blocks.
Sign Up for Related Emails
Nature & Outdoor Recreation
Monthly TravelOK eNewsletter
Family Fun
Sign Up