POPS
POPS
660 W Hwy 66
Arcadia
,
OK
73007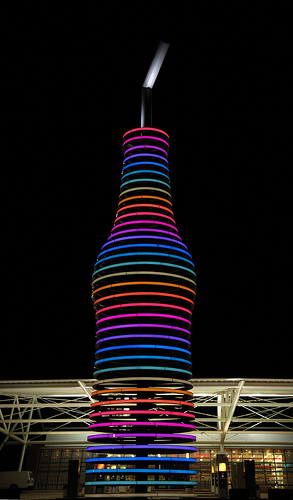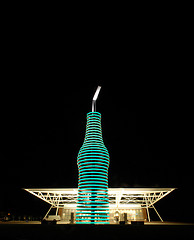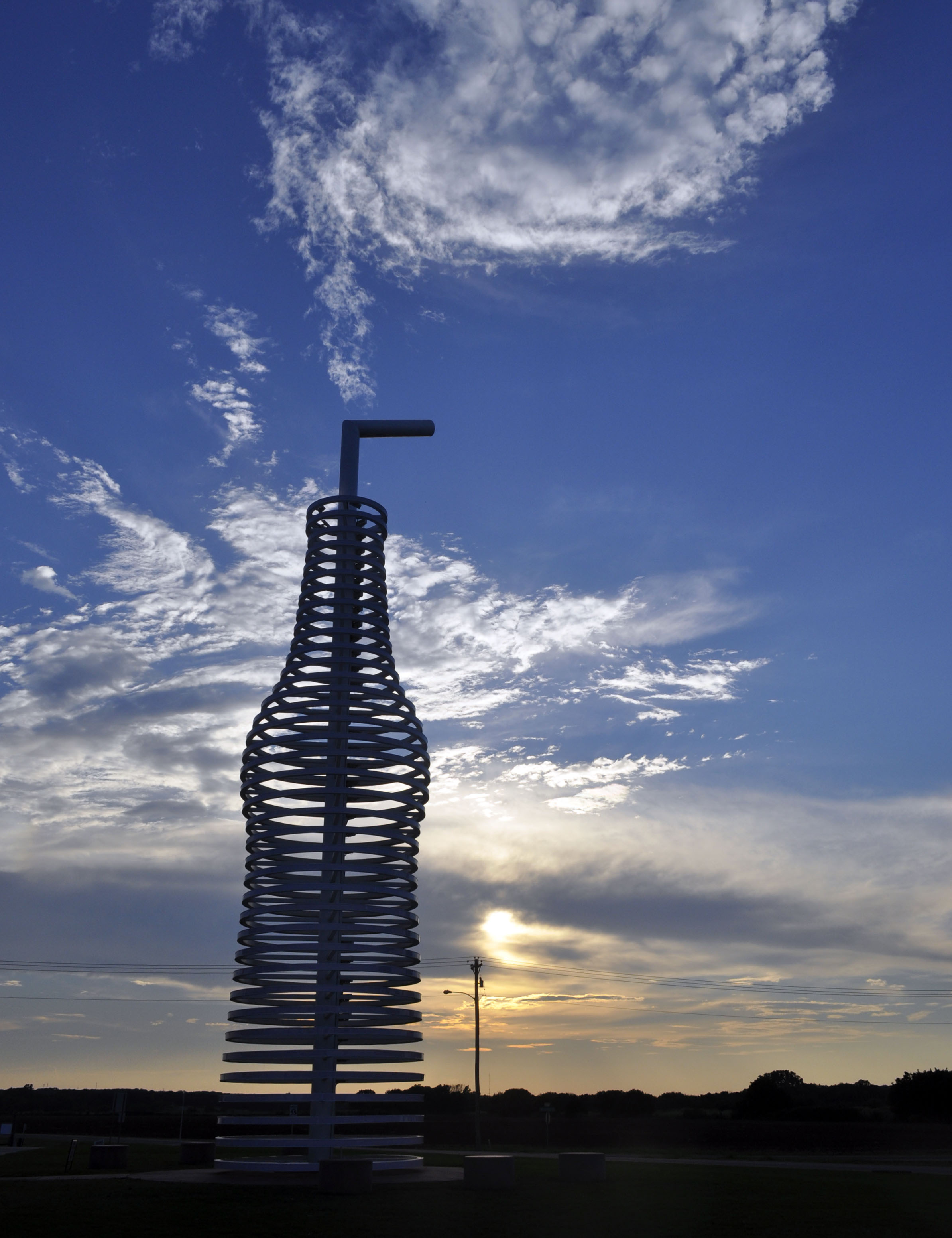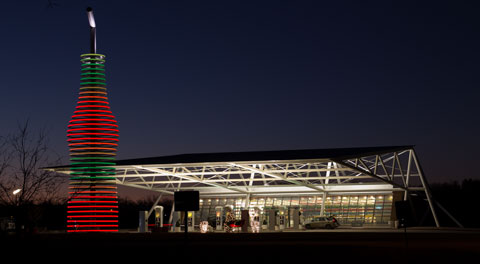 A trip down historic Route 66 in Oklahoma isn't complete without a stop at the unique and colorful POPS. Located in Arcadia just east of Edmond, POPS is an iconic addition along the Mother Road. Its ultra-modern architecture of red rock and steel trusses is a draw for visitors from across the nation. A four-ton, 66-foot sculpture of a soda bottle covered in dazzling multi-colored LED lights in front of POPS can't be missed and pays tribute to the main attraction at POPS: over 600 kinds of soda. From berry soda to classic cola, POPS has it all.
POPS also features a gas station, and visitors can fill up their tanks before getting back on Route 66. Visitors can also fill up on food in the old-fashioned diner at POPS. Lunch and dinner are served daily, with delicious options such as salads, hamburgers and chicken fried steak. Breakfast is also served every weekend. Top off your meal with a hand-dipped ice cream milkshake, malt or float. After a visit to POPS, you're guaranteed to greet Route 66 with a smile.
Amenities
Facility Amenities:
ADA Compliant, Credit Cards Accepted
Group Amenities:
Bus/Motorcoach Parking
Hours
Sunday:
6:00 am - 10:00 pm
Monday:
6:00 am - 10:00 pm
Tuesday:
6:00 am - 10:00 pm
Wednesday:
6:00 am - 10:00 pm
Thursday:
6:00 am - 10:00 pm
Friday:
6:00 am - 10:00 pm
Saturday:
6:00 am - 10:00 pm
Restaurant open Mon-Fri 10:30am-9pm, Sat-Sun 7am-10:30pm.