Rhythm and Routes Oklahoma Music Trail
From picking cotton on the family farm to topping charts and breaking records, Roger Miller's journey to stardom was an exciting one. Experience it for yourself on this Roger Miller road trip that will take you to that very farm and reveal other Miller gems along the way. Turn up "King of the Road" and travel along the stretch of Route 66 renamed Roger Miller Boulevard on your way to the star's museum in Erick, where you'll find memorabilia like handwritten lyrics, old instruments and even the motorcycle he was riding when he met Elvis.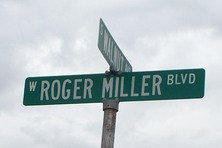 Roger Miller Blvd, Route 66
Erick, OK
Stop 1: Roger Miller Boulevard
The city of Erick honored their hometown son by renaming the section of Route 66 that runs through town Roger Miller Boulevard.
Show on Map
Show Directions to Next Stop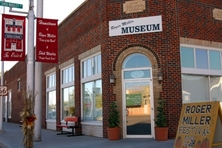 101 E Roger Miller Blvd
Erick, OK
Stop 2: Roger Miller Museum
The Roger Miller Museum offers a special look into the life of one of America's favorite entertainers with access to exclusive collectibles and treasures like handwritten lyrics.
Show on Map
Show Directions to Next Stop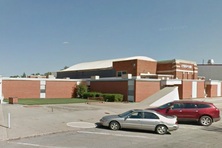 Oak Ave & Fifth St
Erick, OK
Stop 3: Erick High School
Before being deployed to Korea and making it big in the music industry, Roger Miller spent his teenage years going to class at Erick High School. He claims he was an infamously bad student and says he "even flunked school bus."
Show on Map
Show Directions to Next Stop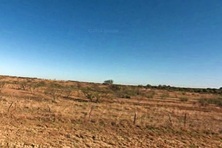 E1290 Rd & N1770 Rd
Erick, OK
Stop 4: Childhood Home at Armelia & Elmer Miller's Farm
After the untimely death of his father, Roger was sent to live with his aunt on uncle on their farm located on the outskirts of Erick. It was here that Roger spent his childhood picking cotton and writing songs.
Show on Map
Show Directions to Next Stop
Roger Miller-Related Events