Rhythm and Routes Oklahoma Music Trail
Any good Ronnie Dunn fan has seen the country music star kick up his heels in the video for "Boot Scootin' Boogie" and now it's your turn to hit the road and boot-scoot on over to where the music video was filmed. It's just one of the stops you'll make on this Ronnie Dunn road trip that reveals the record label where the star worked before meeting Kix Brooks, along with a few of the singer's favorite Oklahoma music venues.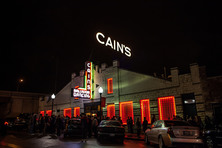 423 N Main St
Tulsa, OK
Stop 1: Cain's Ballroom
Ronnie Dunn and Kix Brooks took to the Cain's Ballroom stage and recorded "Brooks & Dunn Live at Cain's Ballroom" in 2005. Ronnie Dunn said, "There's something about this place, that so much music has just come through here. From Bob Wills to the Sex Pistols to whatever's happening now, so many acts that have had an impact have passed through here -- and you can feel that vibe when you walk in the place."
Show on Map
Show Directions to Next Stop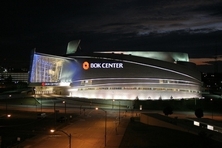 200 S Denver
Tulsa, OK
Stop 2: BOK Center
As part of George Strait's "Cowboy Rides Away" tour, Ronnie Dunn played to thousands of fans at downtown Tulsa's BOK Center in April of 2014.
Show on Map
Show Directions to Next Stop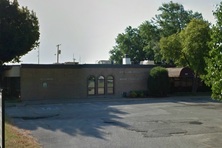 3225 Norwood
Tulsa, OK
Stop 3: Churchill Records
Ronnie Dunn was making music long before he met up with Kix Brooks. In 1983 and 1984 he worked with Churchill Records in Tulsa before becoming a duo. The building is now home to Roy Clark Productions.
Show on Map
Show Directions to Next Stop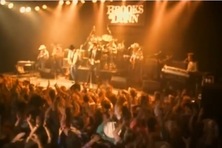 2117 S Garnett Rd
Tulsa, OK
Stop 4: Tulsa City Limits Bar
The video for Brooks & Dunn's "Boot Scootin' Boogie" was filmed at Tulsa City Limits. Now the Krystal Palace Event Center, this building provided the backdrop for the country duo's most well-known song.
Show on Map
Show Directions to Next Stop