Rhythm and Routes Oklahoma Music Trail
Ryan Tedder, the famous pop music songwriter and frontman for OneRepublic, grew up and went to college in Tulsa. Take a trip around his hometown by starting your Ryan Tedder road trip at the high school he attended before hitting it big. Check out the concert venue where Ryan would catch his favorite musicians, visit his alma mater and even pick up a slice of pizza where Ryan used to sling slices during his college years. Afterwards, relax and soak up the sunshine at one of his favorite Oklahoma vacation spots - a lake where he enjoys jet skiing with friends.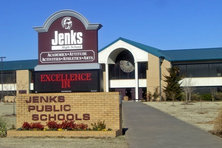 205 E B St
Jenks, OK
Stop 1: Jenks High School
Ryan Tedder attended Jenks High School as a teenager in the mid to late 1990s.
Show on Map
Show Directions to Next Stop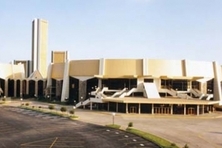 7777 S Lewis Ave
Tulsa, OK
Stop 2: Mabee Center
When he wasn't working or going to class during his time at Oral Roberts University, Ryan Tedder made sure to catch concerts at the Tulsa Mabee Center on the ORU campus.
Show on Map
Show Directions to Next Stop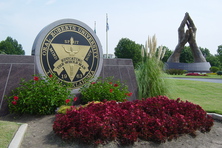 Billy Joe Daugherty Cir
Tulsa, OK
Stop 3: Oral Roberts University
The lead singer of OneRepublic decided to return to Tulsa for college. He graduated from Oral Roberts University in 2001 with a degree in public relations and advertising. Ryan Tedder's time here proved very influential on his career - he even named his band after the dorm he stayed in.
Show on Map
Show Directions to Next Stop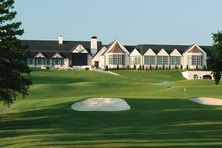 2636 E 61st St
Tulsa, OK
Stop 4: Southern Hills Country Club
Ryan Tedder landed a job at the beautiful Southern Hills Country Club while he was in college. The private facilities include a golf course, swimming pool, exercise equipment, tennis courts and more.
Show on Map
Show Directions to Next Stop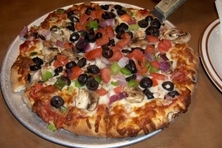 5966 S Yale Ave
Tulsa, OK
Stop 5: Hideaway Pizza
During his college days, Ryan Tedder worked as a waiter at Hideaway Pizza to make extra money. Many regulars think this local chain has some of the best pizza pie in the state.
Show on Map
Show Directions to Next Stop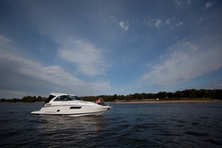 N 4475 Rd
Langley, OK
Stop 6: Grand Lake
Ryan Tedder fondly remembers vacationing at Grand Lake in northeastern Oklahoma. He enjoys the fact that it's uncrowded and loves renting jet skis with friends when he's in town. He also believes the state's lakes are a major reason people should visit Oklahoma.
Show on Map
Show Directions to Next Stop