Photo Gallery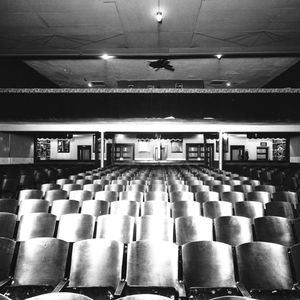 ---
{{ data.name }} Edition
---
Deep Deuce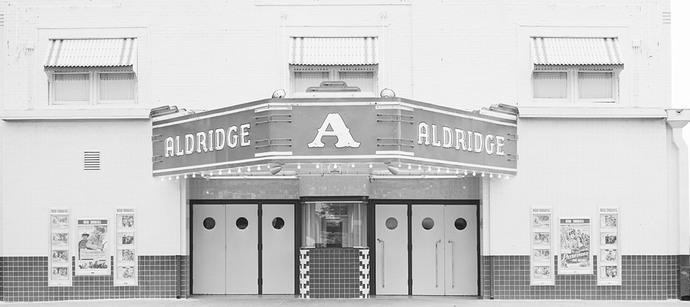 Opened: 1920s
Oklahoma City's Deep Deuce District, located just north of the Bricktown Entertainment District and centered around Northeast 2nd Street, is an area rich in jazz and blues history as well as African-American culture and commerce. Originally known as "Deep Second," this district was similar to Harlem in the 1930s, producing legendary artists such as jazz musician Charlie Christian, blues singer Jimmy Rushing and acclaimed author of The Invisible Man, Ralph Ellison.
Deep Deuce was formed around the turn of the 20th century as an African-American neighborhood. By the 1920s, the 300 block of Northeast 2nd Street had become a bustling cultural center. The district flourished with a variety of beauty shops, restaurants, clothiers, a newspaper, movie theater and cab company, as well as parades, street dances and New Orleans-style funerals. At night, Deep Deuce came alive with various nightclubs, dance halls, supper clubs and live music venues such as Slaughter's Hall, Ruby's Grill and the famous Aldridge Theater, which opened in 1919 and hosted everything from big bands and vaudeville acts to touring companies. During the late 1920s and 1930s, Deep Deuce had become the hottest jazz and blues mecca in the region, hosting such legendary acts as Billie Holiday, Sarah Vaughan, Count Basie and Duke Ellington.
Jazz music giants Charlie Christian and Jimmy Rushing grew up in Deep Deuce, perfecting their art on its streets and in its nightclubs. Young Charlie Christian took the guitar to new heights, teaching it to talk as never before, taking it from a back-up instrument to the forefront, and changing music history. Jimmy Rushing, with a distinctive and soaring tenor he lent to many of jazz's great big bands, who personified the evolution of African-American music from its blues origins to a jazz expression, also got his start in Oklahoma City's Deep Deuce.
Jazz music giants Charlie Christian and Jimmy Rushing grew up in Deep Deuce, perfecting their art on its streets and in its nightclubs.
The music of Deep Deuce still resonates – the guitar licks of Charlie Christian, the distinctive tenor of Jimmy Rushing and the smoking hot notes of Deep Deuce's most widely known band, the Blue Devils. The Blue Devils kept it hot in Deep Deuce and around the country with their lively jazz tunes. For a period of about eight years starting in 1925, the Blue Devils were among the finest bands in the Southwest. The Blue Devils played out of Oklahoma City's Ritz Ballroom and traveled to other venues throughout the country including Omaha, Houston, El Paso and Little Rock.
Deep Deuce attracted not only musical artists, but also African-American professionals such as Sydney Lyons of East Indian Toilet Goods Mfg. Co., the second-largest African-American hair product company in the world; Dr. William Lewis Haywood, founder of the first African-American hospital in Oklahoma City; Roscoe Dunjee, founder of the Black Dispatch newspaper; and Dr. Wyatt H. Slaughter, architect, builder, entrepreneur and first African-American doctor to live in Oklahoma.
During the 1940s and 1950s, Deep Deuce was one of Oklahoma's City's largest African-American neighborhoods. Ralph Ellison, renowned African-American writer from Oklahoma City, in a collection of his essays entitled "Shadow and Act," describes his memories of Deep Deuce during its heyday:
"When we were still too young to attend night dances, but yet old enough to gather beneath the corner street lamp on summer evenings, anyone might halt the conversation to exclaim, 'Listen, they're raising hell down at Slaughter's Hall,' and we'd turn our heads westward to hear Jimmy's voice soar up the hill and down, as pure and as miraculously unhindered by distance and earthbound things as is the body in youthful dreams of flying."
After the civil rights movement of the 1960s, many of the district's residents dispersed to other areas within Oklahoma City. Today, the district is framed by I-235 on the east (an artificial boundary – the original Deep Deuce extended east of the current highway), Northeast 4th to the north and railroad tracks to both the west and south. Popular destinations include the Wedge Pizzeria, Artspace at Untitled, Deep Deuce Grill and Stag Lounge, which recreates the atmosphere of the original district with live jazz and classic cocktails.