Cherokee Area at Grand Lake State Park
! State Park Passport Address Change
Cherokee Area at Grand Lake State Park
Grand Cherokee Golf Course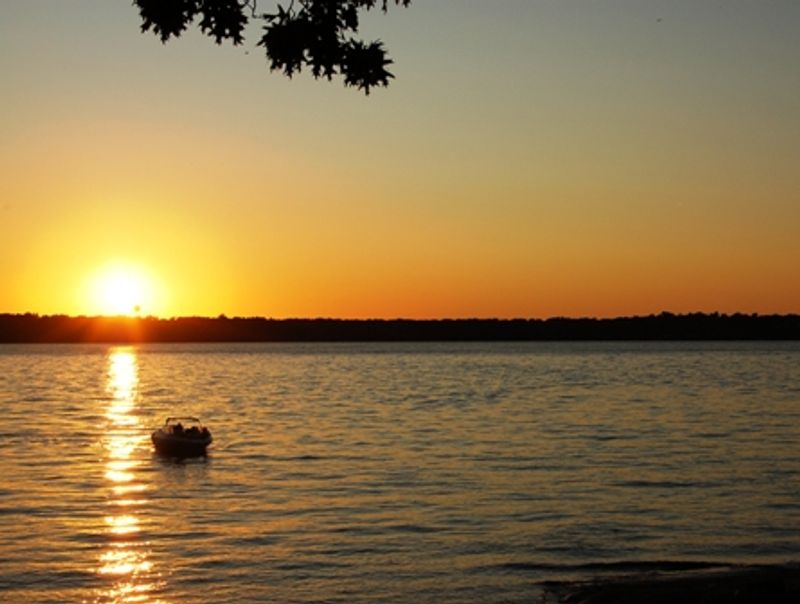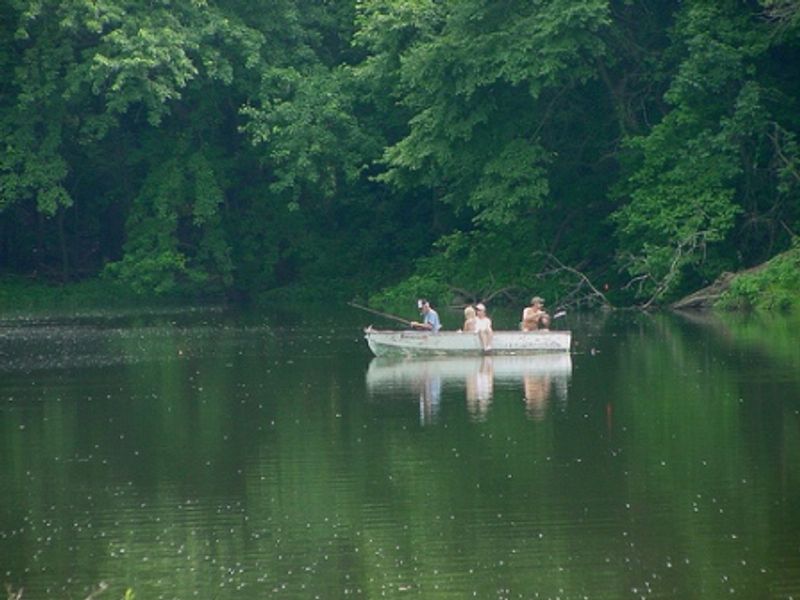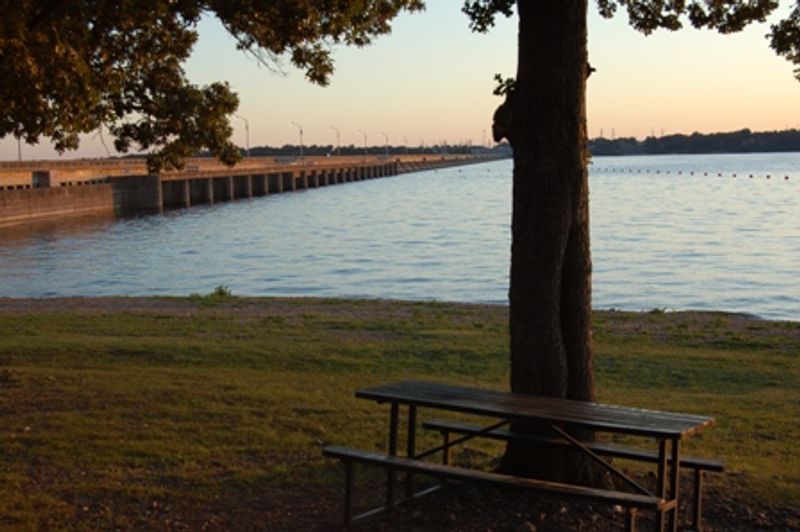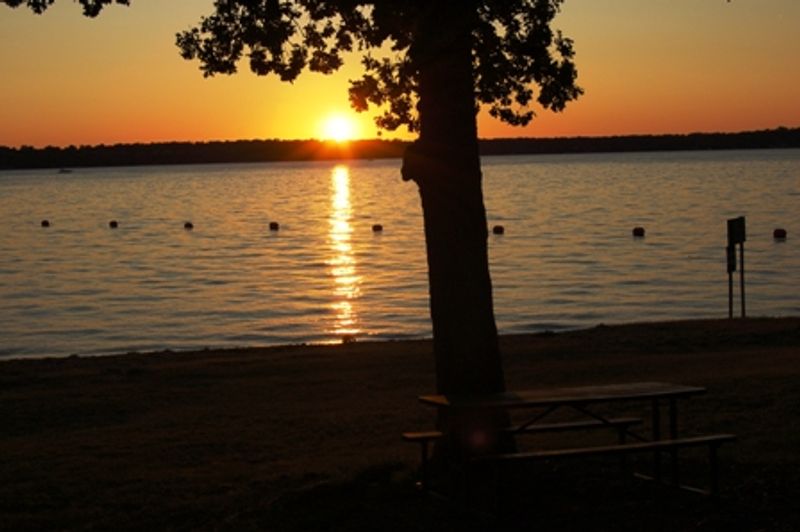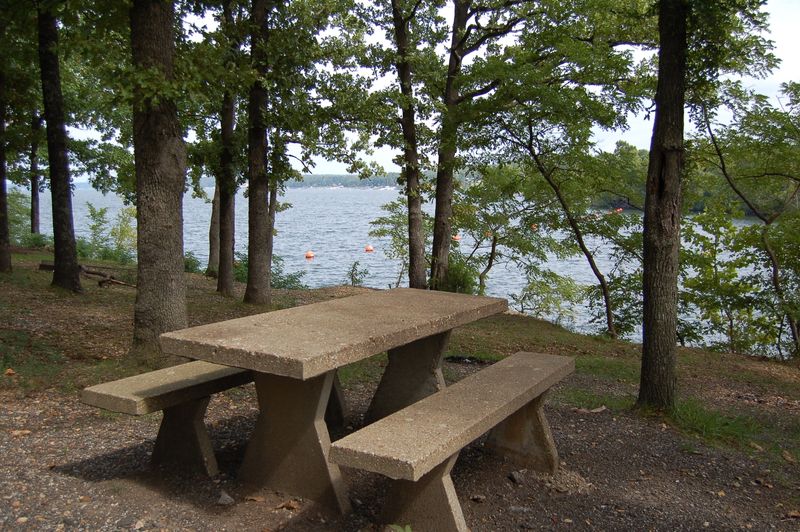 Cherokee Area at Grand Lake State Park
Park Office:
13000 E 387 Rd
Langley
,
OK
74340
Park Office:
918-435-8066
Golf Course:
918-435-8727
Cherokee Area at Grand Lake State Park is located in northeastern Oklahoma on the shore of Grand Lake O' The Cherokees, one of Oklahoma's largest lakes with 46,500 surface acres and 1,300 miles of shoreline. As a whole, the park consists of several smaller areas that are located near the Pensacola Dam and around the lake. The Cherokee Area is known for great fishing and a variety of water sports. Amenities include picnic sites, a group shelter, campsites, playgrounds, comfort stations, lighted boat ramp and a 9-hole golf course.
Please note that Grand Cherokee Golf Course does not sell beer, although golf course customers are welcome to bring their own alcoholic beverages as long as they are not in a glass container. In addition, personal coolers must be of a size that only allows a maximum of 12 cans and should be able to fit discreetly in the baskets provided. For added convenience, the golf course pro-shop has coolers available for you to borrow while you are a guest at the course. Coolers may not be removed and must be returned after use.
When it comes to camping, visitors have their choice between four campgrounds. The Lakeside Campground features a beach for swimming, 12 RV sites, 15 tent sites, a playground, group shelter and comfort station. The Grand View Campground features four RV sites with electric service only, 45 tent sites, a group shelter and comfort station.
The Riverside Campground, located below the Pensacola Dam, features 18 RV sites, 50 tent sites, a group shelter, boat ramp with access to the river. This campground has pit toilets with showers available in the nearby Grand Cherokee Campground, which is located below the Pensacola Dam and features a comfort station with showers, 13 RV sites with full hookups including 50 amp electric.
All year long, the Grand Lake region is a great place to see all sorts of wildlife and waterfowl. However, from late fall to early spring the area is an especially good time to see American Bald Eagles and occasionally a Golden Eagle. The best viewing can be found below Pensacola Dam, on the scenic Grand River. From late October through March, this area below the dam is a haven for the eagles as they hunt for small fish, often snatching them off the surface of the water, or even stealing them from other birds. The best time to watch the birds in action is early in the morning
This on-site Grand Cherokee Golf Course is set against the beautiful backdrop of Pensacola Dam with tree-lined fairways, Bermuda greens, well-placed bunkers and minimal water hazards. Facilities include a driving range and pro shop with cart and club rentals, snacks and drinks. Private and group lessons are available from a PGA Professional. The golf course can be reached by the phone number listed above or by calling toll-free at 866-602-4653.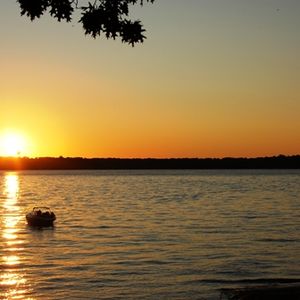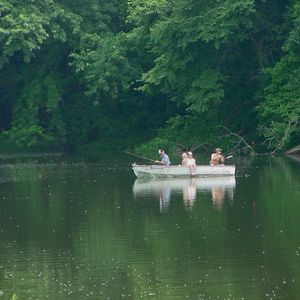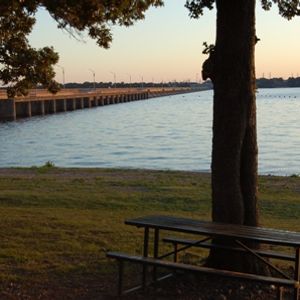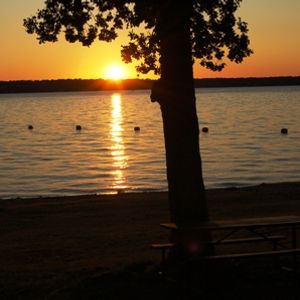 Activities
Pricing
Lakeside, Grand View & Riverside area RV sites: $22/night
Grand Cherokee area RV sites: $25/night
Tent sites: $14/night per tent
Premium sites: Additional $5
Senior Discounts for Campsites:
The senior discount is currently $2 off the daily published rate for designated standard RV and tent campsites. Utility fees are not discounted.
Total disability discount is currently 50% of the base rate for designated standard RV and tent campsites. Utility and premium campsite fees are not discounted.
Senior discounts are also offered on other recreational features. Weekday discounts are offered to senior golfers for specific tee times.
For more information on senior and disabled discounts, please click 'Senior Citizen & Physically Challenged Visitor Opportunities' under the Maps & Resources tab located above.
While every effort has been made to ensure the accuracy of the pricing listed above, prices are subject to change without notice.
Amenities