Clayton Lake State Park
Clayton Lake State Park
Clayton Lake State Park
170591 US Hwy 271
Clayton
,
OK
74536
Park Office:
918-569-7981
TripAdvisor Traveler Rating
***NOTICE*** Effective Monday September 9, 2019, campsite rates for RV and tents will be increased to $16.00 per site, per day. Rates for water and sewer will increase $1.00 each, per site, per day. Extra tents placed on an RV or tent site will be charged the $16.00 rate. There will be no charge for tents for dependents under the age of 18 whose parent or parent(s) are occupying a site. The increase will be reflected on new reservations beginning 9/9/2019.
Clayton Lake State Park, located in southeastern Oklahoma's Kiamichi Mountains, features 500 acres of lodging, fishing, boating, hiking and more. Wind your way through the hardwood forest's beautiful scenery and find what adventure and activities await you in this state park.
Lodging at the park, located just five miles south of Clayton, includes 30 reservable RV sites, 60 first come, first serve tent sites spread out between three camping areas, primitive cabins and two-bedroom cabins to fit your family's needs. Bring your dog along to stay in a spacious two-bedroom cabin that requires no additional pet fee. Clayton Lake State Park also offers five picnic pavilions, two boat ramps and four comfort stations with hot showers.
If you're looking for a restful getaway, look no further. The 80-acre lake is open to fishermen and boaters, but no watersports are allowed. In addition to a lighted boat and ADA accessible fishing dock, the park also has a swimming beach and playground.
Take a stroll along the water's edge, wade through the rushing waterfalls, or bring a kayak to cross the lake's still water. With a wide variety of trees lining the water's edge, the beautiful foliage offers outdoor enthusiasts the chance to reconnect with nature along the park's hiking trails.
Nearby, guests can visit the Ouachita National Forest, Sardis Lake or the Choctaw National Capital Museum.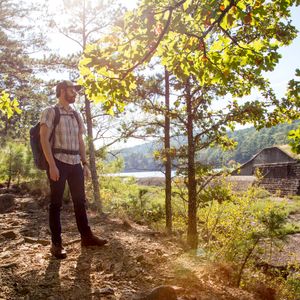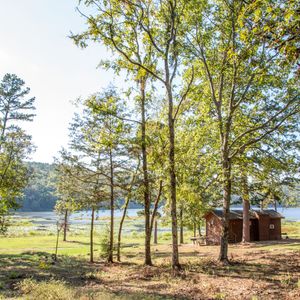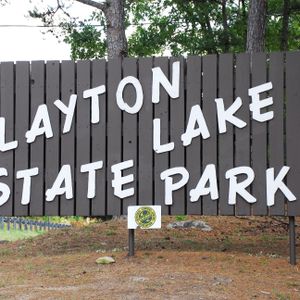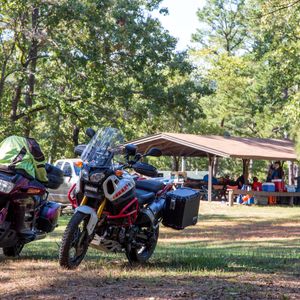 Activities
Canoeing/Rafting/Kayaking
Pricing
Resort Cabin:
Winter Rates (December through February) Monday-Thursday $100
Friday-Sunday & Holidays $125
Summer Rates (March through November) Monday-Thursday $125
Friday-Sunday & Holidays $150
Primitive Cabins: Winter Rates (December through Februrary) $65 per night.
Summer Rates (March through November) $75 per night.
Tent sites: $14
RV sites with electric & water hookups: $20
Premium sites: Additional $5
All 30 RV campsites are available for reservation with advance notice. Reservations can be made no more than one year in advance and require a three-night stay. There is no additional fee to reserve a site.
Senior Discounts for Campsites:
The senior discount is currently $2 off the daily published rate for designated standard RV and tent campsites. Utility fees are not discounted.
Total disability discount is currently 50% of the base rate for designated standard RV and tent campsites. Utility and premium campsite fees are not discounted.
Senior discounts are also offered on other recreational features.
Government and corporate discounts on cabins and lodge rooms are available year round. Valid Sunday-Thursday. Discounts for guests staying in a cabin or lodge room seven consecutive days during the off season are also available.
For more information on senior and disabled discounts, please click 'Senior Citizen & Physically Challenged Visitor Opportunities' under the Maps & Resources tab located above.
While every effort has been made to ensure the accuracy of the pricing listed above, prices are subject to change without notice.
Amenities