Greenleaf State Park
Greenleaf State Park
Greenleaf State Park
12022 Greenleaf Rd
Braggs
,
OK
74423
Park Office:
918-487-5196
***NOTICE*** Effective Monday September 9, 2019, campsite base rates for RV and tents will be increased to $16.00 per site, per day. Rates for water and sewer will increase $1.00 each, per site, per day. Extra tents placed on an RV or tent site will be charged the $16.00 rate. There will be no charge for tents for dependents under the age of 18 whose parent or parent(s) are occupying a site. The increase will be reflected on new reservations beginning 9/9/2019.
Tucked away in the hills of eastern Oklahoma, Greenleaf State Park offers spectacular scenery and is a family-friendly state park. The park includes Greenleaf Lake as well as cabins, campgrounds, family recreation facilities and nature hiking trails. The lake cabins and other facilities at Greenleaf State Park were built in the 1930s by the Works Progress Administration (WPA). The original buildings, constructed of native stone, remain a lasting and beautiful tribute to those who built them.
The park has 16 cabins with bathrooms, kitchens with full size appliances, heat and air. Dishes, cooking utensils, linens and towels are also provided. There are fireplaces in 10 of the cabins. All cabins have satellite television. The cabins are approximately 350 square feet in size. The park also has the "Cabin on the Lake," which is a handicapped accessible cabin designed to meet the challenges of the physically disabled. Pets are allowed in all cabins for a small nightly fee. Firewood is available for purchase and firewood is not provided to cabins. A total of 14 cabins will sleep up to four guests, one cabin will sleep two guests and one cabin will sleep up to eight guests between two bedrooms.
In addition, the park features 98 reservable RV campsites, some with 50 amp electric and full hookups, as well as 100 tent campsites, 46 of which are reservable. Additional amenities include a community building, pavilion, enclosed shelter, outdoor shelter, and a 18-hole miniature golf course. Guests will also enjoy the swim area, amphitheater, discovery center, playgrounds, hiking trails, volleyball courts and basketball courts.
No jet skis or wave runners are allowed on Greenleaf Lake. The kids' pond allows children 16 and under to fish at no charge with no permit required. Located in Braggs, the park also offers activities such as wildlife viewing and holiday events.
***NOTICE*** Until further notice, the Ankle Express Hiking Trail is closed at the swinging bridge, and the multi-use meeting facility is closed for renovations.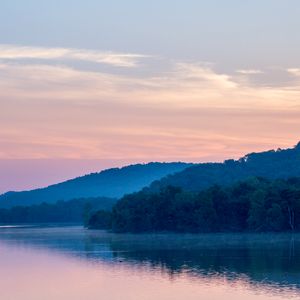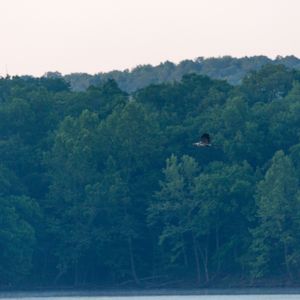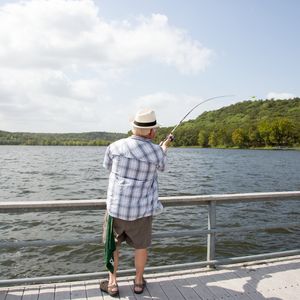 Activities
Canoeing/Rafting/Kayaking
Pricing
Cabin pet fee: $15 per night, per pet
Tent sites: $16
RV sites with electric & water hookups: $25
RV sites with electric, water & sewer hookups: $29
All RV and tent campsites are available for reservation online.
Miniature golf equipment: $3 per person
Senior & Disabled Discounts for Cabins:
A discount (currently 15%) may be given to senior and totally disabled visitors on the established nightly rate per cabin seven days a week during the off season and Sunday-Thursday in season (April 1-September 30), excluding holidays. Some restrictions may apply.
Government and corporate discounts on cabins and lodge rooms are available year round. Valid Sunday-Thursday. Discounts for guests staying in a cabin or lodge room seven consecutive days during the off season are also available.
Senior Discounts for Campsites:
The senior discount is currently $2 off the daily published rate for designated standard RV and tent campsites. Utility fees are not discounted.
Total disability discount is currently 50% of the base rate for designated standard RV and tent campsites. Utility and premium campsite fees are not discounted.
For more information on senior and disabled discounts, please click 'Senior Citizen & Physically Challenged Visitor Opportunities' under the Maps & Resources tab located above.
While every effort has been made to ensure the accuracy of the pricing listed above, prices are subject to change without notice.
Amenities