Little Sahara State Park
! Little Sahara State Park Winterization Notice
Little Sahara State Park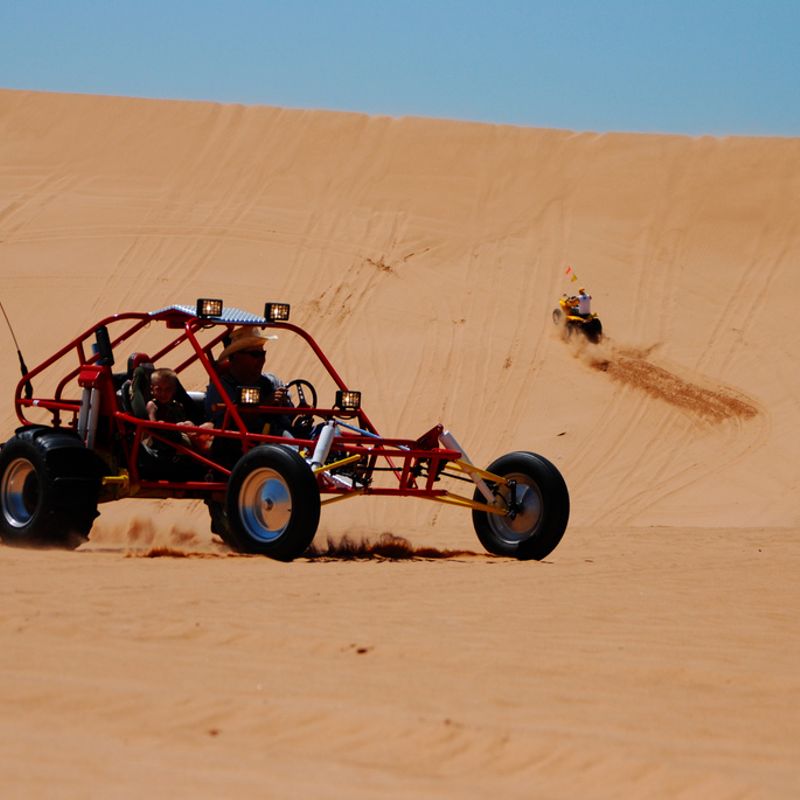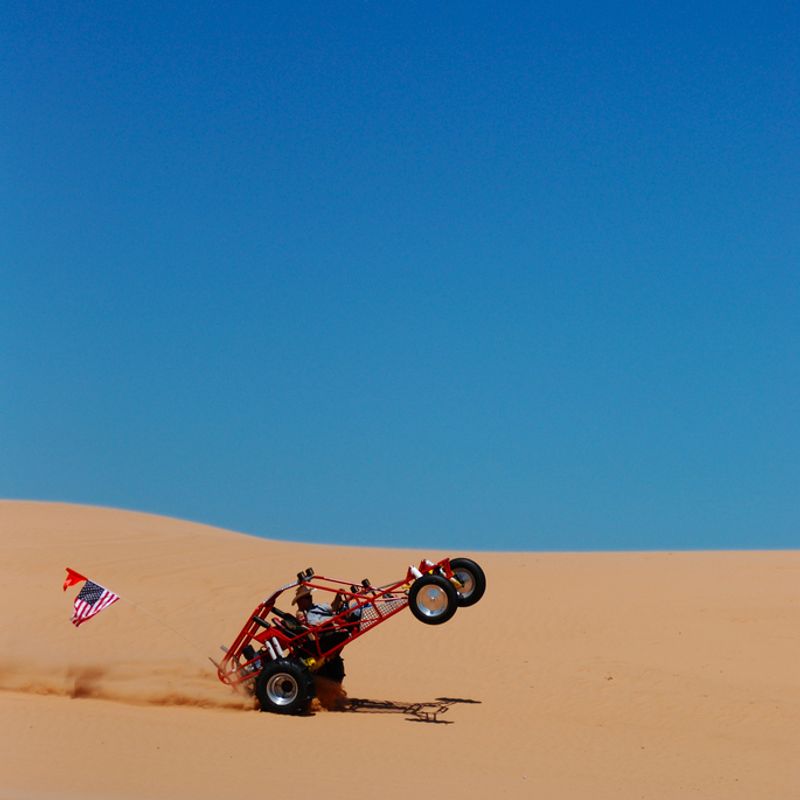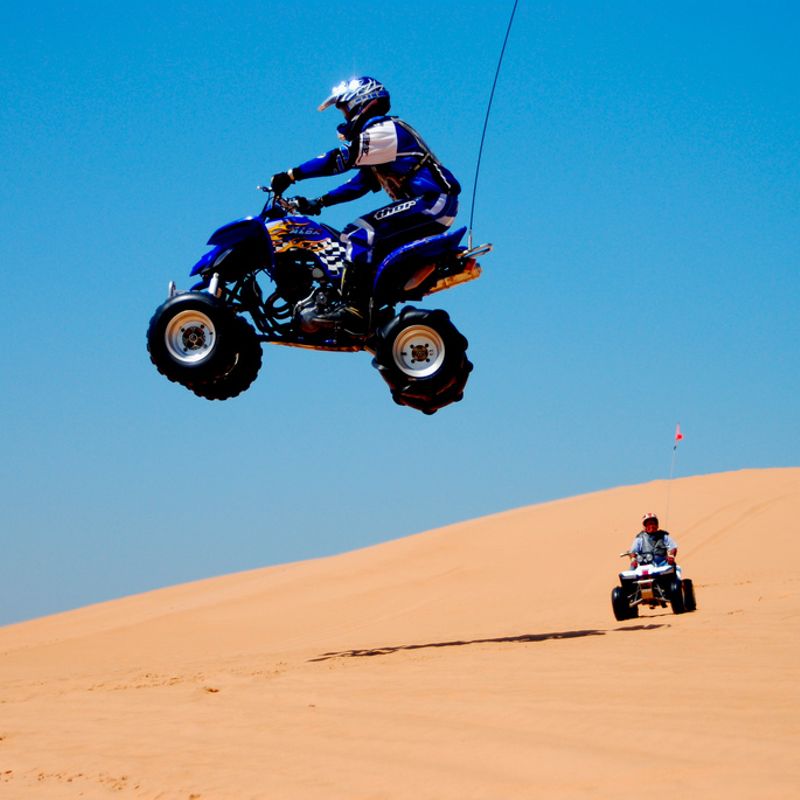 Little Sahara State Park
101 Main St
Waynoka
,
OK
73860
Park Office:
580-824-1471
A prime example of Oklahoma's diverse terrain, Little Sahara State Park boasts over 1,600 acres of sand dunes, ranging in height from 25 to 75 feet. The vast dunes have formed over time from terrace deposits, remnants of prehistoric times when the Cimarron River flowed over the entire area. Located south of Waynoka in northwest Oklahoma, the park offers amenities such as 86 RV sites with water and electricity, 143 tent sites, picnic areas and showers. Concessions are offered in the park seasonally, and groceries and fuel are available nearby.
The main attraction at Little Sahara State Park is dune buggy and ATV riding across the sand dunes. Visitors can either bring their own ATV or rent one off-site by a private vendor. Either way, visitors will have a blast in this mini-desert atmosphere, known as one of the best riding spots for ATVs in the Midwest. The cost is $10 a day for all drivers and passengers to get on the sand. Passengers under 10 years old are free. Those who bring their own vehicle to Little Sahara State Park are required to follow park rules and regulations.
PARK SAFETY RULES AND REGULATIONS:
All vehicles must have a whip attached to the ORV that extends 10 feet from the ground to the top of the whip.
All vehicles must have a 6" x 12" flag attached within 10" of the whip's tip. It must be bright solid orange in color.
All vehicles must have a bright white front and red rear lights powered by the vehicle for night use.
Dune buggies and 4x4 vehicles must have a roll bar sufficient to support the weight of the vehicle and must have a seat belt for each passenger.
Full coverage helmets are strongly suggested. Riding is at your own risk. Please stay within the posted park boundaries.
All operators under the age of 18 must wear a helmet.
Double riding is not allowed on ATVs unless the vehicle is specifically manufactured for a passenger.
***NOTICE*** Due to winterization at Little Sahara State Park, the Buttercup and Cowboy campgrounds and bathrooms will be closed and winterized from December 1, 2018 through February 23, 2019. The Golden Sands RV camping and bathrooms will be open and available, and ORV access will remain open at Buttercup and Golden Sands.
Oklahoma State Parks are open year round, although certain areas are temporarily closed for the winter season to prevent damage to structures during inclement weather.
Activities
Pricing
It costs $10 a day for all drivers and passengers to get on the sand.
Passengers under 10 years old are free.
Tent sites: $14
RV sites with electric & water hookups: $22
Premium sites: Additional $5
Senior Discounts for Campsites:
The senior discount is currently $2 off the daily published rate for designated standard RV and tent campsites. Utility fees are not discounted.
Total disability discount is currently 50% of the base rate for designated standard RV and tent campsites. Utility and premium campsite fees are not discounted.
Senior discounts are also offered on other recreational features.
For more information on senior and disabled discounts, please click 'Senior Citizen & Physically Challenged Visitor Opportunities' under the Maps & Resources tab located above.
While every effort has been made to ensure the accuracy of the pricing listed above, prices are subject to change without notice.
Amenities