McGee Creek State Park
McGee Creek State Park
McGee Creek State Park
5798 S McGee Creek Lake Rd
Atoka
,
OK
74525
Park Office:
580-889-5822
***NOTICE*** Effective Monday September 9, 2019, campsite base rates for RV and tents will be increased to $16.00 per site, per day. Rates for water and sewer will increase $1.00 each, per site, per day. Extra tents placed on an RV or tent site will be charged the $16.00 rate. There will be no charge for tents for dependents under the age of 18 whose parent or parent(s) are occupying a site. The increase will be reflected on new reservations beginning 9/9/2019.
Located in southeast Oklahoma, McGee Creek State Park occupies the southwest edge of the Ouachita Mountain Range. McGee Creek State Park offers recreational opportunities including water activities, camping, hiking and fishing, as well as hunting in the adjacent McGee Creek Wildlife Management Area. This 2,600-acre park is the perfect place to stay while fishing in one of Oklahoma's finest trophy lakes, the 3,350-acre McGee Creek Reservoir. Fishermen will find an abundance of large and smallmouth bass, channel catfish, perch, crappie and sunfish.
Visitors to McGee Creek State Park will enjoy an abundance of water recreation along 64 miles of shoreline. The lower part of the reservoir was cleared for the use of water skiers, boaters and fishermen. Virtually all land surrounding the McGee Creek Reservoir is covered with dense forest and provides scenic enjoyment and excellent hunting opportunities. In the adjacent McGee Creek Wildlife Management Area, hunters will enjoy over 10,000-acres stocked with crow, deer, dove, quail, rabbit, squirrel, turkey, waterfowl and more.
Camping at McGee Creek State Park is available year round. The Buster Hight Area features paved camping sites with water and electric service, a four-lane boat ramp, courtesy dock, comfort stations with showers, a dump station, fishing pier, playground and swim beach. The Potapo Area consists of a two-lane boat ramp, paved RV sites with water and electric service, a comfort station with showers and more. There are also over 200 primitive camping sites located throughout the two areas. An additional boat ramp is located in the Grassy Hollow Area on the upper part of the lake.
The park also boasts eight lake huts located near the Potapo Campground. These rustic huts are 12-ft x 24-ft and include a back porch overlooking the lake, bunk beds, a fireplace and air conditioning. Linens are not provided. Water service and barbecue grills are available outside each hut. Restrooms with showers are located within walking distance. Lake huts are available for reservation through the park office. Pets are allowed to stay in the huts for a small fee.
Bring your horse and enjoy equestrian and hiking trails ranging from 1-20 miles in length. This park also features 15 picnic sites. Come to McGee Creek State Park and enjoy a pristine wilderness getaway with some of the best hiking areas of the state. The McGee Creek Natural Scenic Recreation Area is located on the northeast side of the park and features over 25 miles of trails for hiking, mountain biking and horseback riding. McGee Creek State Park also features a gift shop at the office, and there is a small store nearby where guests can purchase firewood and other items.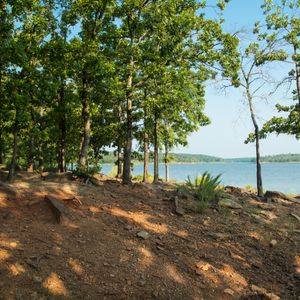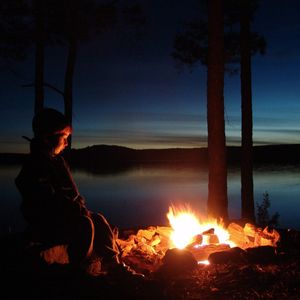 Activities
Pricing
Tent sites: $16
Semi-modern RV site with water/electric: $25
Huts: $50 per night
Pets allowed to stay in huts for a one time $10 fee, per stay.
To reserve a hut, please call the office. For RV reservations, please go to gocampok.com.
Senior & Disabled Discounts for Cabins:
A discount (currently 15%) may be given to senior and totally disabled visitors on the established nightly rate per cabin seven days a week during the off season and Sunday-Thursday in season (April 1-September 30), excluding holidays. Some restrictions may apply.
Government and corporate discounts on cabins and lodge rooms are available year round. Valid Sunday-Thursday. Discounts for guests staying in a cabin or lodge room seven consecutive days during the off season are also available.
Senior Discounts for Campsites:
The senior discount is currently $2 off the daily published rate for designated standard RV and tent campsites. Utility fees are not discounted.
Total disability discount is currently 50% of the base rate for designated standard RV and tent campsites. Utility and premium campsite fees are not discounted.
Senior discounts are also offered on other recreational features.
For more information on senior and disabled discounts, please click 'Senior Citizen & Physically Challenged Visitor Opportunities' under the Maps & Resources tab located above.
While every effort has been made to ensure the accuracy of the pricing listed above, prices are subject to change without notice.
Amenities