Twin Bridges Area at Grand Lake State Park
Twin Bridges Area at Grand Lake State Park
---
The Twin Bridges Area at Grand Lake State Park is known for its quiet country atmosphere and excellent fishing for trophy-sized bass, catfish, bluegill and spoonbill. A fishing center with bait, tackle and enclosed fishing dock is located within the park. Lighted boat ramps, picnic areas, RV and tent campgrounds, snacks, lake huts, playgrounds, volleyball court and horseshoe pits are also available. Picnic facilities include tables, individual shelters and group picnic shelters for larger gatherings.
Campsites range from RV sites with water and electric, and tent campsites. Comfort stations with showers are nearby. RV and tent campsites must be reserved online. The park also offers one-room lake huts with electricity, ceiling fans and screened windows. Outside the lake huts you will find grills, tables, water and restroom facilities. The park is near the Oklahoma Department of Wildlife Conservation's Paddlefish Research & Processing Center, which collects important biological data, processes paddlefish meat for anglers and salvages paddlefish eggs. The Paddlefish Research Center is open only a few months each spring. Contact the Oklahoma Department of Wildlife Conservation for more information about the Paddlefish Research Center.
***NOTICE*** Due to winterization at the Twin Bridges Area at Grand Lake State Park, the Squirrel Trail comfort station (#5) will be closed beginning September 15, 2019. The Eagle Bluff (#2) and Woody Hills (#4) comfort stations will be closed from November 1, 2019 through March 1, 2020. Angler's Paradise (#1), Gopher Valley (#3) and the Lake Hut Area comfort stations will remain open. The park will remain open for camping.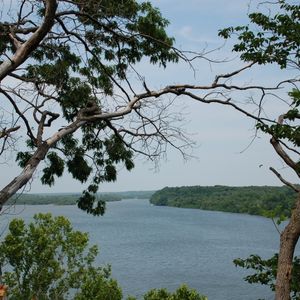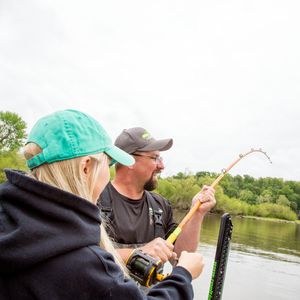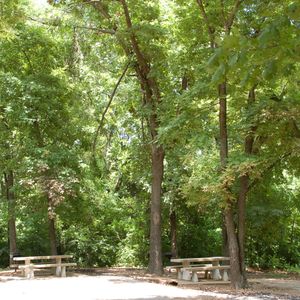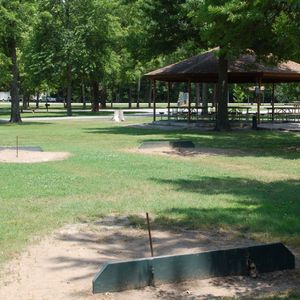 Activities
Canoeing/Rafting/Kayaking
Pricing
Click for current pricing of
tent and RV campsites
.
Amenities