Mountain Gateway Scenic Byway
Mountain Gateway Scenic Byway
Hwy 59
Heavener
,
OK
74937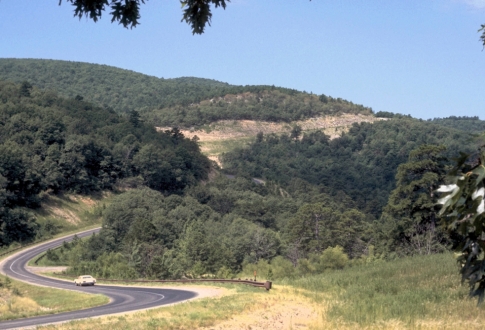 The Mountain Gateway Scenic Byway in southeast Oklahoma follows Hwy 59/270 for 22 miles between Heavener and the Arkansas state line. The byway winds through the forested valleys of the Ouachita Mountains and the 26,445-acre Winding Stair Mountain National Recreation area. Numerous side roads and other scenic byways invite the traveler to explore these heavily forested mountains. Wildflowers in the spring proudly display their colors, while autumn also puts on its own beautiful show. The Mountain Gateway Scenic Byway is a two-lane paved road with some steep grades and sharp curves. The byway offers nearly unlimited opportunities for outdoor recreation. Wilderness areas adjacent to the byway offer seclusion for hikers, backpackers and horseback riders.
Directions
US Hwy 59/270 from Heavener to Arkansas border
Related Articles
Discover Le Flore County and trace your family history and ancestry with this list of county-specific genealogy resources.
Learn More
Find places to hit the road from the Talimena National Scenic Byway to Route 66.
Learn More