B. J. Thomas' Birthplace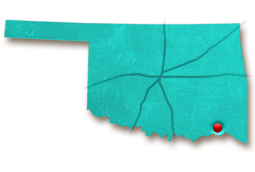 Photo Gallery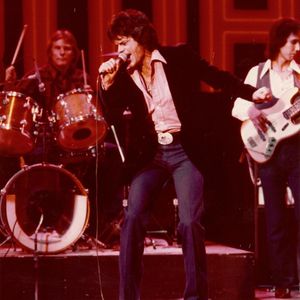 Discography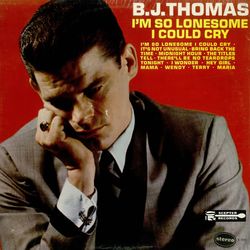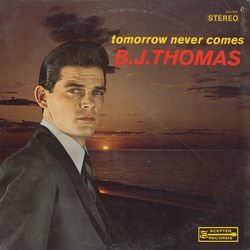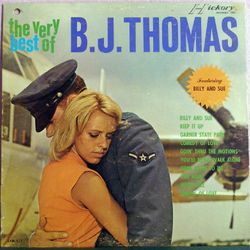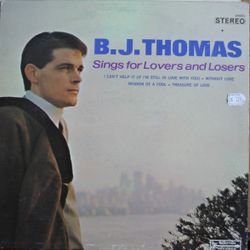 ---
{{ data.name }} Edition
---
B.J. Thomas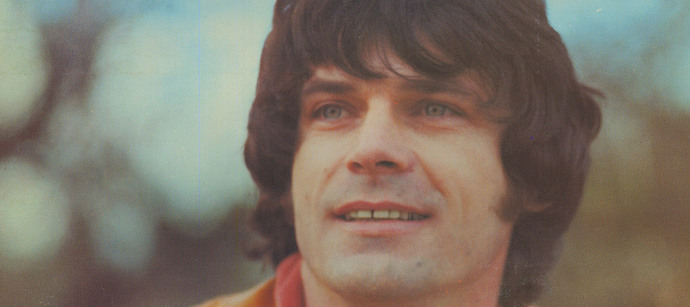 Born: 8 / 7 / 1942
Born on August 7, 1942 at his grandmother's home in Hugo, Oklahoma, Billy Joe Thomas was raised in the Houston area. Known for his amazing singing voice and a string of hits including "Hooked on a Feeling" and "Raindrops Keep Fallin' on My Head," B.J. Thomas sold more than 50 million records, released more than 30 studio albums and recorded multiple platinum and gold records during his impressive career. In addition, the chart-topper has made his mark across a variety of genres including pop, country and gospel. In fact, his No. 1 hit "(Hey Won't You Play) Another Somebody Done Somebody Wrong Song" has the distinction of topping both the Billboard Hot 100 and the Hot Country Songs charts.
B.J. Thomas spent his childhood around Houston playing baseball - he actually adopted the nickname "B.J." because there were five boys already named Billy on his Little League baseball team. As a teenager, B.J. Thomas began singing in his church and school choirs, but was soon influenced by country and blues artists including fellow Oklahomans Roger Miller and Roy Clark. The first record B.J. ever purchased was "Miss Ann" by Little Richard.
Thomas joined his first band, The Triumphs, at the age of 15. At the time he joined just for kicks, but it ignited a love of music within him that would last a lifetime. "They needed a guy to sing, so my brother took me over there," Thomas said in an interview with The Examiner. "It kind of surprised me to be honest. I got up and sang a few songs with them, and that was really the first time I ever thought, 'Am I going to do this professionally?' I was basically just doing it for fun."
In 2007, the Oklahoma State Senate declared February 21 as B.J. Thomas Day.
While performing at an Independence Day event at a state park in Houston, The Triumphs caught the attention of Charles Booth, owner of Pacemaker Records, who signed the band to their first label. Their debut album featured a cover of the Hank Williams song "I'm So Lonesome I Could Cry." After a local radio station gave the song some air time, the single was picked up by Scepter Records and distributed nationally. The single went on to peak at No.8 on the Hot 100 in 1966.
B.J. Thomas' next big break came in 1968 with the hits "Eyes of a New York Woman" and "Hooked on a Feeling," which made it to No. 5 on the charts and sold more than a million copies. In 1969, Dionne Warwick recommended to producers Burt Bacharach and Hal David that B.J. sing "Raindrops Keep Fallin' on My Head" for the upcoming film Butch Cassidy and the Sundance Kid, starring Robert Redford and Paul Newman. B.J. lent his vocals to the song, which became an instant hit. The song won an Academy Award and propelled B.J. further into the national spotlight.
In 1975, after scoring four gold records in the 1960s, Thomas switched to ABC Records and began recording country-style tunes. His first single for ABC, "(Hey Won't You Play) Another Somebody Done Somebody Wrong Song," won the 1975 Grammy for Best Country Song and has the distinction of being the longest titled No. 1 hit.
Around this time, Thomas began experiencing a series of personal problems including drug addiction and bankruptcy. These issues led Thomas to become a born-again Christian in 1976 and B.J. soon began recording for Myrrh, a Christian record label. For his work in gospel music, the singer earned two Dove awards and five Grammys between 1977 and 1981. His gospel album Home Where I Belong received rave reviews and was followed by his last Top 40 hit, "Don't Worry Baby."
In 2014, B.J. Thomas' hit single "Raindrops Keep Fallin' On My Head" was inducted into the Grammy Hall of Fame.
During the 1980s, B.J. Thomas spent less time on the pop charts, but returned to the country genre to release hits "Whatever Happened to Old Fashioned Love" and "New Looks From an Old Lover." In 1981, on his 39th birthday, B.J. was inducted into the Grand Ole Opry as its 60th member. Thomas also found time to record "As Long As We Got Each Other," the famous opening music for the sitcom Growing Pains. In 2014, B.J. Thomas' hit single "Raindrops Keep Fallin' on My Head" was inducted into the Grammy Hall of Fame.
B.J. Thomas still tours steadily and has played in such Oklahoma venues as Cain's Ballroom, the Tulsa Theater and the Choctaw Casino Resort in Durant. In 2007, the Oklahoma State Senate declared February 21 as B.J. Thomas Day. Speaking on his Oklahoma roots, B.J. said, "Oklahoma has been so good to me by giving me the Governor's Proclamation and declaring B.J. Thomas Day. I am just so flattered about how I have been treated in Oklahoma. Through my friends Vince Gill and Roger Miller, I am just so proud to be from here."