Ryan Tedder Itinerary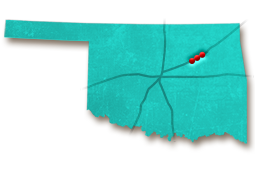 Photo Gallery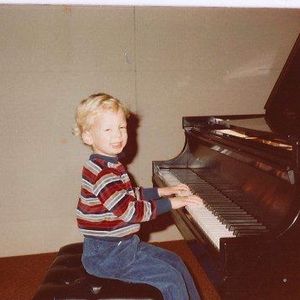 Discography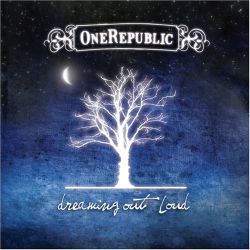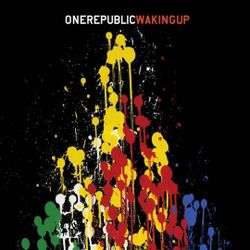 ---
{{ data.name }} Edition
---
Ryan Tedder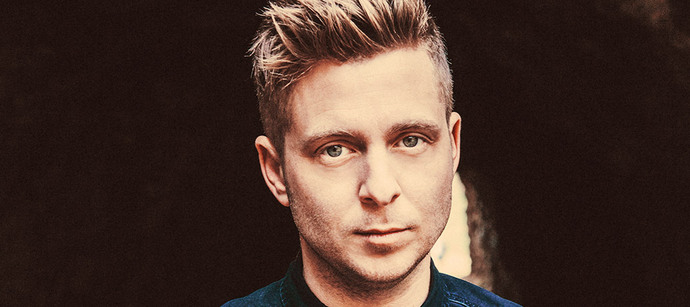 Born: 06-26-1979
Ryan Tedder, a hugely successful songwriter, producer and frontman for the pop rock band OneRepublic, was dubbed the "Undercover King of Pop" by Billboard magazine in 2014. Known for producing hits for such artists as Adele, Beyonce, Maroon 5, Jennifer Lopez, Ellie Goulding, Kelly Clarkson, One Direction and many more, Ryan Tedder charted six Top 40 hits in a short two quarters (end of 2013; beginning of 2014), a feat no other producer or songwriter has ever achieved. Some of Ryan's most successful singles include "Apologize," "Bleeding Love," "Halo" and "Counting Stars."
Born June 26, 1979 in Tulsa, Oklahoma, Ryan Tedder spent his formative years playing the piano and teaching himself to sing. Raised in south Tulsa in the Pentecostal Christian church, Ryan Tedder began performing in churches and started singing at the young age of seven. Encouraged to play music by his musician father and school teacher mother, Ryan was often rewarded by his parents for practicing piano with handfuls of candy corn.
"I love Tulsa, and I loved going to ORU. Was a fantastic experience. Some of the best people I've ever met."
During his school years in Jenks, Oklahoma, Tedder began to hone his singing talents by imitating the early '90s artists he heard on local Top 40 radio station KHTT 106.9. Although the young Ryan was primarily exposed to gospel music until his early teens, he quickly embraced British musicians such as The Beatles, Simply Red, Sting and Peter Gabriel after his uncle began sending him a mix of British pop albums. He quickly began to emulate their pop/rock style. "I sang for two hours a day every day of my life until I was eighteen," Ryan once said.
During his senior year of high school, Ryan Tedder and his family moved to Colorado where he met future OneRepublic bandmate Zach Filkins. However, Ryan's heart remained in Tulsa and he returned to attend Oral Roberts University. He lived in room one in the Republic Wing of the dorm, which is why Ryan eventually named his band OneRepublic. "I love Tulsa, and I loved going to ORU. Was a fantastic experience. Some of the best people I've ever met," Ryan Tedder said in a WBUR interview on NPR. During college, Ryan also worked as an evening waiter at Oklahoma-owned favorite Hideaway Pizza, which allowed him plenty of time to catch live concerts at the nearby Mabee Center.
After graduating from ORU in 2001 with a Bachelor's degree in public relations and advertising - two useful skills in his multi-faceted career - Ryan Tedder was able to snag an internship producing demos for a Nashville studio, charging $300 to $400 per track. His next "break" came from an MTV special where five finalists performed original content with the hopes of securing a music contract with 'N Sync's Lance Bass' management company. Although Ryan Tedder won the competition, the record contract never came though.
"I ended up winning the show and the next day I'm one room over from John Lennon's old apartment in my first writing session with Eagle-Eye Cherry. The whole thing was bizarre," Tedder said in an interview with The Guardian. "I remember going out that night with Justin Timberlake and Diddy was there. I don't know what the comparison is in the UK, but Oklahoma, where I'm from, is as far away from London as you could imagine and suddenly I'm going club-hopping with Timberlake and Miss Universe. It was the weirdest 48 hours of my life."
After the competition, Ryan took some time to hone his own sound, which he has described as "American gospel rock meets anything British." A year later, Tedder was contacted by hip-hop producer Timbaland. From 2002 to 2004, Ryan spent time producing a variety of genres from R&B to techno.
"We were in a couple of other 'cool cities' in the U.S. recently...and my wife is like, '[Tulsa] is way cooler than the last two places that we just were.'"
During this time, Ryan and his OneRepublic bandmates were blowing up on MySpace, seeing their reach grow to over 28 million plays before they were even signed to a label. Later, OneRepublic became a household name after Timbaland remixed the band's first single, "Apologize," which was released on the band's debut album, Dreaming Out Loud, in 2007.
The lead single from Dreaming Out Loud, "Apologize," held the No. 1 spot for most-played song for five months, earning a U.S. Top 40 Radio Airplay record with 10,331 spins in one week. Incidentally, the song that broke OneRepublic's streak was Leona Lewis' "Bleeding Love," which Tedder co-wrote and produced.
OneRepublic went on to release Waking Up in 2009, which was the same year that Ryan Tedder launched his own record label, Patriot Records. In 2013, the band released their third studio album, Native, which features "Counting Stars," their highest chart-topping hit since "Apologize." In 2016, the band put out their fourth studio album, Oh My My, including the single "Wherever I Go," which peaked at No. 55 on the Billboard Hot 100.
Less than a decade from the time OneRepublic's first album debuted, Ryan Tedder established himself as a versatile producer. He was nominated for two Grammy awards in 2010 for his work on Beyonce's I Am...Sasha Fierce album and scored his first win for Adele's 2011 album, 21. His co-writing and co-producing experience with Taylor Swift paid off when in 2016, she and her producers received the Album of the Year Grammy Award for her 1989 album. Tedder contributed to both "Welcome to New York" and "I Know Places." Ryan also partnered with Justin Timberlake to open up a chain of restaurants called Southern Hospitality BBQ.
OneRepublic continues to tour and headlines Oklahoma concerts whenever they can. In 2013, they played at both the Center of the Universe Festival in downtown Tulsa and the Healing in the Heartland concert at the Chesapeake Energy Arena in Oklahoma City.
"We were in a couple of other 'cool cities' in the U.S. recently, and we were all hanging out the other night, and my wife is like, '[Tulsa] is way cooler than the last two places that we just were,'" Tedder said.