The Swon Brothers Itinerary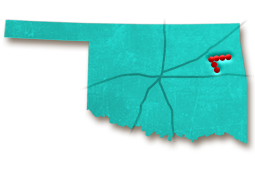 Photo Gallery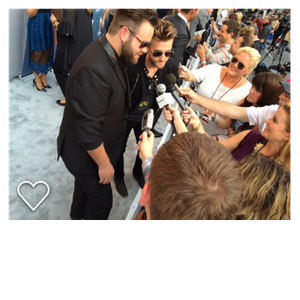 Discography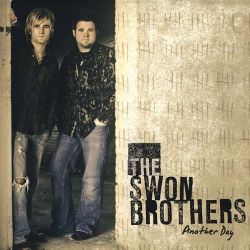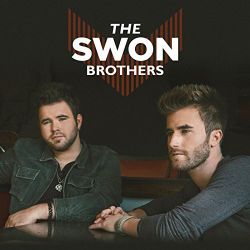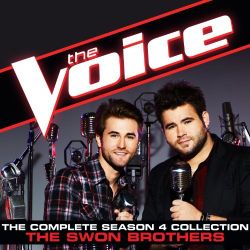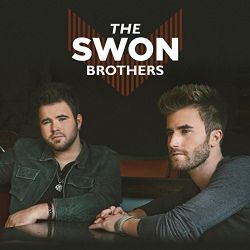 ---
{{ data.name }} Edition
---
The Swon Brothers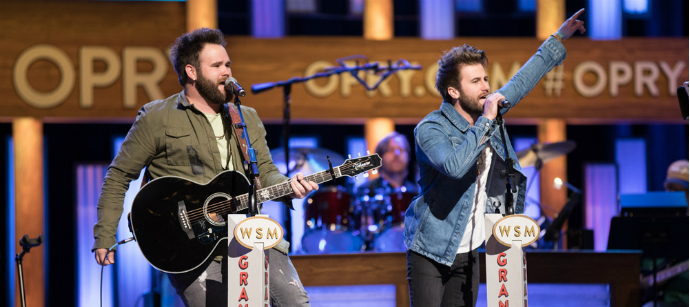 Formed: 2000
Best known for their success on NBC's The Voice, The Swon Brothers have continued to carve out a name for themselves in the country music scene. After taking home third place during their season of The Voice, Zach and Colton Swon wasted no time in releasing new tunes that peaked on US country, Canadian Hot 100 and Billboard 200 charts. The two Muskogee men continue working on new singles, EPs and album tracks, showing the time-proven talents they have honed since they were kids.
"We grew up listening to gospel music and being hauled around on a bus," Colton said in an interview with Tulsa World. "We've been in (the music business) since we've had voices."
Influenced by their family's musical history, Colton and Zach got their early start performing in church as kids before singing alongside their parents' Southern gospel band, Exodus. The brothers also performed summer variety shows with the family at Wagoner's Civic Center.
"Muskogee is our hometown but Wagoner has treated us really good," Zach said in an interview with Muskogee Phoenix. "We like that venue. It's a cool place to play. We draw a good crowd there. We've played there since we were babies."
By the time he was 11, Colton boldly declared his intentions to sign a Nashville record label contract. He was so serious that he auditioned for American Idol in 2008 when he was 19, making it to the Top 48 before exiting the show.
Zach, on the other hand, chose to go the college route and pursue a career in the local Oklahoma music industry. While attending Northeastern State University, Zach befriended future country music superstar Carrie Underwood in their mutual country music theater class. Their friendship would later lead to an opening spot on her 2016 Storyteller Tour, after an irresistible offer by the brothers:
"We were on the bus, traveling to a gig, and we were texting her," Colton Swon said in an interview with The Boot. "We said, 'Hey, I know you're going on tour soon. We'll walk your dogs, we'll babysit, we'll do anything, if you need an opening spot.'"
Although Underwood was quick to turn down their generous babysitting offer, the next day, she helped land them a spot on her tour as an additional act, despite her tendency to only bring along one opener.
"We were dreaming, and our dreams get bigger because of our support system, which is Oklahoma," Colton said.
Before reaching enough of an audience to merit a slot on Underwood's tour, the two brothers had spent countless years perfecting their craft, dreaming of the day they would see their own photos hanging up alongside musical greats like The All-American Rejects, Carrie Underwood and Blake Shelton at the Oklahoma Music Hall of Fame & Museum in Muskogee. Both Swon Brothers held jobs here, giving tours and working at shows, often passing by the wall of successful Oklahoma musicians they hoped to join.
"I think it's something in the water," Colton said in an interview with Tulsa World. "We're hoping some day that we have our picture on the wall and people give tours for us."
In 2013, Zach and Colton had the chance to meet Blake Shelton when they performed as a musical duo on Season 4 of The Voice, setting their dreams into motion. The two performed "American Girl" in front of their fellow Okie, as well as Shakira, Usher and Adam Levine during their blind audition. Ultimately, Usher, Shelton and Shakira invited the duo to join their respective teams of singers, but the choice between judges was easy for the men to make.
"Our fan base in Oklahoma would have shot us if we didn't stick with our Oklahoma guy," Zach said in an interview with The Oklahoman.
During their stint on the show, the duo performed an assortment of popular tracks for the judges and millions-strong viewership to hear, helping them rack up a generous following of new fans. Upon their homecoming to Muskogee, they saw their Oklahoma Music Hall of Fame & Museum ambitions realized; hours before their evening performance at the Muskogee Civic Center, Colton and Zach Swon headed to their former workplace, where they were presented with the same crystal Rising Star Award mentors Blake Shelton and Carrie Underwood had received years before.
Had it not been for a spur-of-the-moment decision to audition for the show while traveling through Nashville, the Swon Brothers may not have risen to fame so quickly. Thanks to their keyboard player's suggestion for all to make a pit stop by the Memphis auditions, the country brothers began making their mark ahead of schedule. They have since released their "Timeless" and "Pretty Cool Scars" EPs and self-titled album. Besides their Rising Star award, the two have already received nominations for CMA's Vocal Duo of the Year, ACM's Vocal Duo of the Year and CMT's Duo Video of the Year.
"I think it's something in the water," Colton said. "We're hoping some day that we have our picture on the wall and people give tours for us."
Despite their move to Nashville, Colton and Zach Swon still make an annual trip to their hometown of Muskogee for a Salvation Army benefit concert, held at their old stomping grounds – the Oklahoma Music Hall of Fame & Museum. Whether making a grand entrance to a hometown show via Okie Heritage Tour trolley or hunting in Oklahoma backwoods with Blake Shelton, the two Okies from Muskogee are never far from home.
"We were dreaming, and our dreams get bigger because of our support system, which is Oklahoma. I don't know how else to put it, but they're our roots," Colton said in an interview with The Oklahoman. "…It's so nice taking the stage and it feeling like home under your feet."