Rhythm and Routes Oklahoma Music Trail
Take this Bob Wills-themed road trip and you may just have a brush with his ghost. The King of Western swing played a daily radio show at Cain's Ballroom, a historic Tulsa venue rumored to be haunted by ghost of Wills himself. Whether you run into him or not, this road trip provides an authentic Bob Wills experience. After cutting a rug on the dance floor that helped Wills change music history, pay homage to the late legend at his gravesite.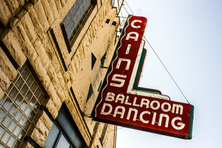 423 N Main St
Tulsa, OK
Stop 1: Cain's Ballroom
From 1935 to 1942, Bob Wills & the Texas Playboys broadcast a daily radio show from Cain's Ballroom, taking his popular Western swing music and delivering it to fans coast to coast. Cain's still honors Bob, celebrating his life and music each year with the annual Bob Wills Birthday Bash.
Show on Map
Show Directions to Next Stop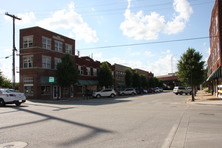 E Archer St & Greenwood Ave
Tulsa, OK
Stop 2: Corner of Archer & Greenwood
The "King of Western Swing" loved Tulsa. It was his adopted hometown and he even wrote the lyrics "Would I like to go to Tulsa? Boy I sure would/Well, let me off at Archer, and I'll walk down to Greenwood," in his popular hit song, "Take Me Back to Tulsa."
Show on Map
Show Directions to Next Stop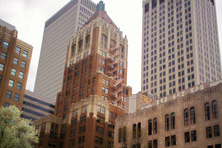 427 S Boston Ave
Tulsa, OK
Stop 3: KVOO Radio
Bob's Western Swing magic began on February 9, 1934 when KVOO gave a trial broadcast to Bob Wills and his band at midnight. They were then given a daily show, which changed music history and brought Bob's unique sound to the forefront. During Bob's era, KVOO broadcast their station from Tulsa's Philtower building, one of Tulsa's original art deco skyscrapers. While KVOO is no longer there, visitors can still view this beautiful example of art deco architecture, which is famous for its colorful, sloping roof.
Show on Map
Show Directions to Next Stop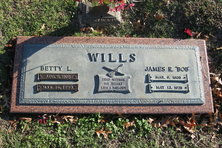 5111 S Memorial Dr
Tulsa, OK
Stop 4: Memorial Park Cemetery
The "King of Western Swing" passed away in 1975. His grave can be found in section 15, lot 560, space 2 in Tulsa's Memorial Park Cemetery.
Show on Map
Show Directions to Next Stop