Rhythm and Routes Oklahoma Music Trail
John Fullbright Itinerary
From one of Oklahoma's tiniest towns to some of America's most prestigious performance halls, Fullbright's story is a truly fascinating one. While his music career is just beginning, Fullbright has already made a profound impact on his home state and American music in general. Follow the fascinating trajectory of Fullbright's journey starting in his hometown of Bearden and the nearby town of Okemah, birthplace of folk icon Woody Guthrie. From there, follow the trail to the studios that produced his first albums and the venues that grew his audience.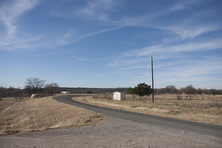 Bearden, OK
Bearden, OK
Stop 1: Bearden, Oklahoma
Found on the outskirts of Okemah, the town of Bearden may be too small for even a post office, but it nonetheless had a large impact on the young John Fullbright. His music has become inseparable from his hometown where he now lives in the farmhouse he grew up in. In fact, many of Fullbright's songs have been written on the old piano that still sits in his childhood home.
Show on Map
Show Directions to Next Stop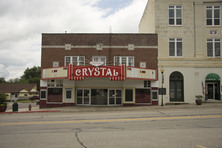 401 W Broadway St
Okemah, OK
Stop 2: Crystal Theatre
During his many performances at the Woody Guthrie Folk Festival, John Fullbright has often played at Okemah's historic Crystal Theatre.
Show on Map
Show Directions to Next Stop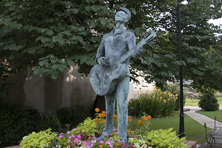 Broadway St & 3rd St
Okemah, OK
Stop 3: Statue of Woody Guthrie
While the legendary figure of Woody Guthrie has certainly been an influence on Fullbright's songwriting, Fullbright has stated that it was Guthrie's articles and stories that had the strongest impact. That's no surprise considering the powerful images and stories that come to life in Fullbright's own lyrics.
Show on Map
Show Directions to Next Stop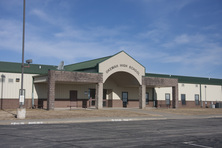 704 Date St
Okemah, OK
Stop 4: Okemah High School
While still attending Okemah High, the preternaturally gifted John Fullbright was already hard at work on performing his music. Nights and weekends, the young Fullbright could be found at Okemah restaurants, playing folk and country covers as well as testing out original material.
Show on Map
Show Directions to Next Stop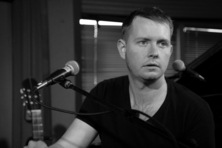 115 Hal Muldrow Dr
Norman, OK
Stop 5: 115 Recording
John Fullbright recorded and mixed his studio debut "From the Ground Up" at friend/producer Wes Sharon's 115 Recording in Norman. The record went on to earn Fullbright acclaim from audiences and critics alike.
Show on Map
Show Directions to Next Stop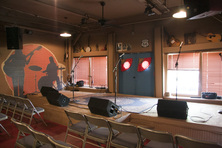 2805 N McKinley Ave
Oklahoma City, OK
Stop 6: The Blue Door
The Blue Door has been one of the most influential venues in John Fullbright's career. Not only is his first album called "Live at the Blue Door," but owner Greg Johnson eventually became Fullbright's manager. Fullbright still plays this legendary OKC venue regularly.
Show on Map
Show Directions to Next Stop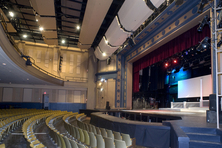 100 N University Dr
Edmond, OK
Stop 7: Mitchell Hall at UCO
The University of Central Oklahoma's beautiful performance hall is one of several Oklahoma venues that John Fullbright plays on a regular basis.
Show on Map
Show Directions to Next Stop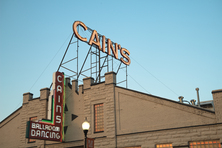 423 N Main St
Tulsa, OK
Stop 8: Cain's Ballroom
John Fullbright has taken the stage many times at Cain's Ballroom, sometimes with other acclaimed Oklahoma musicians such as John Moreland and Samantha Crain.
Show on Map
Show Directions to Next Stop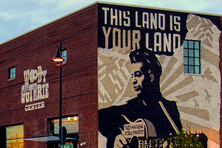 102 E Mathew B. Brady St
Tulsa, OK
Stop 9: Woody Guthrie Center
Being from Okemah, John Fullbright certainly has felt the influence of folk legend Woody Guthrie and has even participated in concerts sponsored by Tulsa's Woody Guthrie Center.
Show on Map
Show Directions to Next Stop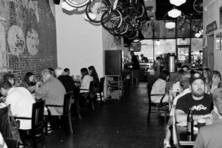 200 SE 2nd St
Bartlesville , OK
Stop 10: Frank & Lola's Neighborhood Restaurant
A regular stop for Fullbright, Frank and Lola's Neighborhood Restaurant has also been the venue for a series of special performances Fullbright put on as part of Bartlesville music festival OKMozart's Original Artist Concert Series.
Show on Map
Show Directions to Next Stop