Rhythm and Routes Oklahoma Music Trail
Start your Leon Russell road trip by traveling down the Tulsa road named for the superstar before venturing down Russell's memory lane. Glimpse Leon's recording studio where the Tulsa Sound came to life before visiting his old high school. Continue the experience with a trip to the local bar he used to own and frequent before checking into the Leon Russell room at a nearby hotel for the full star treatment.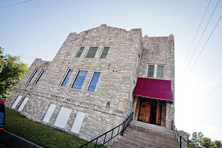 304 S Trenton Ave
Tulsa, OK
Stop 1: Church Studio & Shelter Records
Leon Russell, one of the original founders of the Tulsa Sound, created a local hub for music and recording at his Church Studio in Tulsa. Many famous acts recorded with Leon Russell at the Church Studio including Bob Dylan, Eric Clapton, JJ Cale and the GAP Band. Many of these artists also released music on Leon's label, Shelter Records.
Show on Map
Show Directions to Next Stop
E 3rd St From Utica to Peoria Ave
Tulsa, OK
Stop 2: Leon Russell Road
In November of 2010, Tulsa's Pearl District honored Leon Russell for his contributions to the area by renaming 3rd Street in honor of the famous musician. The street signs even feature Leon Russell's trademark hat.
Show on Map
Show Directions to Next Stop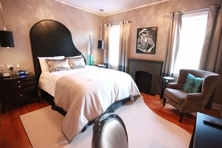 2636 E 11th St
Tulsa, OK
Stop 3: Campbell Hotel
Stay in the Leon Russell-themed room at this luxury boutique hotel and you'll be treated to a grand piano headboard and a hand painted portrait of the singer over the fireplace.
Show on Map
Show Directions to Next Stop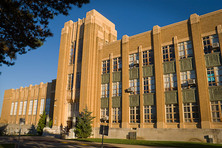 3909 E 5th Pl
Tulsa, OK
Stop 4: Will Rogers High School
Before heading to Los Angeles to become a famous session musician and songwriter, Leon Russell graduated from Will Rogers High School in 1959.
Show on Map
Show Directions to Next Stop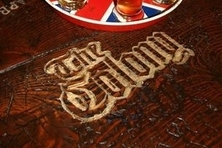 2809 S Harvard Ave
Tulsa, OK
Stop 5: The Colony
Open since the late 1950s, The Colony is a legendary Tulsa hot spot and live music venue. Leon Russell owned this club for a few years during the 1970s, making it an epicenter of the Tulsa Sound.
Show on Map
Show Directions to Next Stop