Rhythm and Routes Oklahoma Music Trail
Born and raised in Oklahoma, Toby Keith has become one of the hottest country stars in America. Get the ultimate Toby Keith experience on this exciting road trip that will take you to a few of his favorite hot spots. Work up an appetite on the star's golf course before settling in to enjoy a sandwich at a deli he helped to revive. Continue the journey along Toby Keith Avenue and catch a game at the college football stadium where Keith used to sell sodas as a kid and where he's often seen cheering on the home team.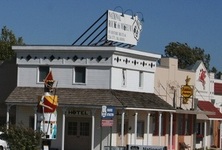 Downtown
Elk City, OK
Stop 1: Elk City, Inspiration for Boomtown
After Toby Keith graduated from high school, he took to the oil fields around Elk City looking for work. He landed a job as an oil field worker and "Boomtown," the title song from his second album, is based on his experiences and observations from the Elk City area while working on oil rigs there.
Show on Map
Show Directions to Next Stop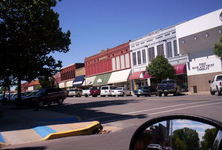 Downtown
Clinton, OK
Stop 2: Clinton, Toby's Birthplace
Toby Keith was born to H.K. and Joan Covel on July 8, 1961 in Clinton, Oklahoma.
Show on Map
Show Directions to Next Stop
MORE TO DO IN CLINTON
310 Johnny Bench Dr
Oklahoma City, OK
Stop 3: Toby Keith's I Love This Bar & Grill
Located in the heart of Oklahoma City's Bricktown Entertainment District, Toby's namesake restaurant carries chicken fried steak, burgers, catfish and other Okie treats including a fried bologna sandwich. Stop in for a Southern meal and admire the pictures of Toby that adorn the walls, as well as a distinctive country style throughout. On select nights, patrons can enjoy live country music performed on the main stage.
Show on Map
Show Directions to Next Stop
MORE TO DO IN OKLAHOMA CITY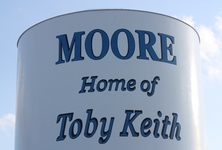 205 NW 27th St
Moore, OK
Stop 4: Moore Water Tower
Toby Keith grew up in Moore and spent his adolescent years there. The city of Moore honored their famous son with a water tower that proudly reads, "Home of Toby Keith."
Show on Map
Show Directions to Next Stop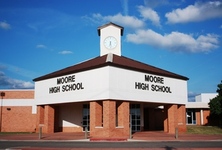 300 N Eastern Ave
Moore, OK
Stop 5: Moore High School
Toby Keith graduated from Moore High School in 1979. During his high school years, Toby could be seen running yards on the football team, pinning opponents during high school wrestling matches or writing songs and performing them live for small crowds around town.
Show on Map
Show Directions to Next Stop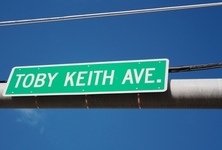 Toby Keith Ave
Moore, OK
Stop 6: Toby Keith Avenue
In 1994, after the release of Toby's second album "Boomtown," the city of Moore named a portion of Eastern Avenue after the country singer. Toby Keith Avenue lies between East Main Street and Southeast 4th Street on Eastern Avenue.
Show on Map
Show Directions to Next Stop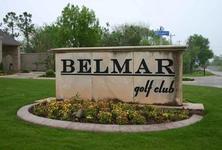 1025 E Indian Hills Rd
Norman, OK
Stop 7: Belmar Golf Club
The Belmar Golf Club in Norman is widely known as the country crooner's favorite local golf course. After purchasing the golf course when it hit financial difficulties so he'd never have to miss a game, Toby was quoted as saying, "The greens are amazing, and there's a different challenge every shot. It's a great place to hang out."
Show on Map
Show Directions to Next Stop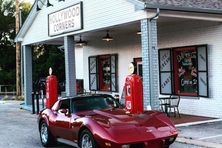 4712 N Porter Ave
Norman, OK
Stop 8: Hollywood Corners
Toby Keith worked to revive Hollywood Corners, a 1920s-era service station with a unique past. Today, with the help of Toby, the deli serves freshly made soups and sandwiches seven days a week.
Show on Map
Show Directions to Next Stop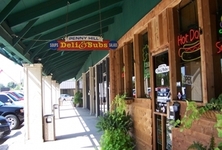 125 Hal Muldrow Dr
Norman, OK
Stop 9: Penny Hill Deli & Subs
Toby has been known to pick up a sandwich or two from this local Norman eatery. Stop by and you may catch a glimpse of Toby while enjoying everything from Italian subs and grilled cheese to French bread pizza.
Show on Map
Show Directions to Next Stop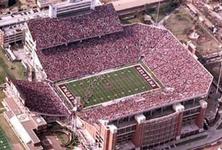 180 W Brooks St
Norman, OK
Stop 10: Gaylord Family-Oklahoma Memorial Stadium
Toby Keith is a lifelong Oklahoma Sooners football fan, known to attend games and practices at this football stadium, which is located on the University of Oklahoma campus. Toby sold sodas in the stadium when he was younger and even flies the Sooner flag on his farm. Secure your seat in the stands at the Gaylord Family-Oklahoma Memorial Stadium and root along with Toby for a Sooner victory.
Show on Map
Show Directions to Next Stop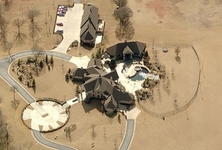 35468 E County Rd 1600
Pauls Valley, OK
Stop 11: Dream Walkin' Farms
This 160-acre ranch in Pauls Valley is owned by the famous country singer. A thoroughbred breeding and training facility with a 7/8-mile racetrack, this famous ranch is where Cactus Ridge, Toby Keith's race-winning horse, was bred. Toby and his family love spending time at this ranch, which also includes a racquetball court as well as plenty of space for his extensive car collection.
Show on Map
Show Directions to Next Stop