Boiling Springs State Park
Boiling Springs State Park
Boiling Springs State Park
Golf Course:
5283 St Hwy 34C
Park Office:
207745 Boiling Springs Rd
Woodward
,
OK
73801
Park Office:
580-256-7664
***NOTICE*** Due to winterization at Boiling Springs State Park, the Springhill campground and group camps will be closed from October 15, 2019 through March 15, 2020. The Whitetail campgrounds and restrooms, as well as the main picnic day use restroom will be open.
An oasis on the plains, Boiling Springs State Park captures some of the finest elements of nature. The park is one of seven original state parks built in the 1930s by the Civilian Conservation Corps. Named after a natural "boiling" spring that still flows, visitors can view the park's namesake attraction in a natural wooden shelter and interpretive center below the park office.
Overnight lodging within the 820-acre park includes 40 reservable RV sites, 12 tent campsites and group camping. Four cabins are also available to rent. A queen-sized pillowtop bed is offered in the bedroom of cabins one, two and three, while cabin four has two twin-sized beds. Each cabin offers a sleeper sofa, kitchenette with microwave, oven, refrigerator, sink and fully-stocked cabinets with cookware and tableware. All linens are provided, and each cabin comes with heat, air and a fireplace. Pets are allowed in all the cabins for a small fee.
Find more than 150 picnic tables and grills throughout the park. Guests can access one of three pavilions with electrical outlets, a cookout grill and water. Enjoy swimming in the pool, fishing in the 7-acre spring-fed Shaul Lake and hiking the trails. The Boiling Springs State Park Trail System includes five hiking and mountain trails of various lengths that are perfect for beginners.
Golfers will enjoy the privately-owned and operated Boiling Springs Golf Club, adjacent to the park. This 18-hole course features several dogleg fairways, sand traps and water hazards. The twelfth hole is a 440-yard, par 4, requiring a tee shot up a tree-lined, dogleg fairway.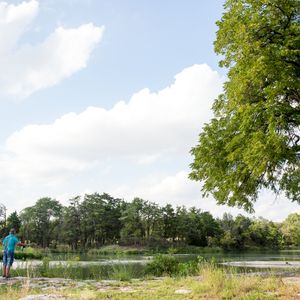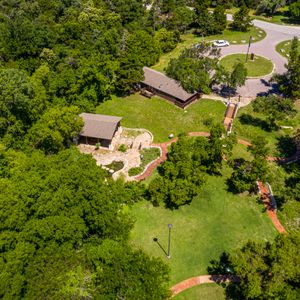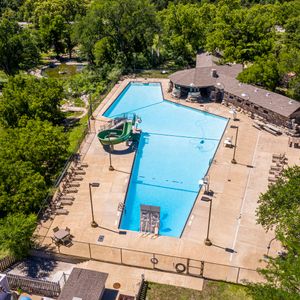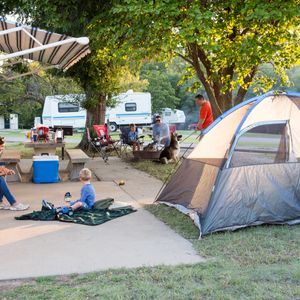 Activities
Pricing
Click for current pricing of
tent and RV campsites
and
cabin and lodge rooms
.
Amenities