Lake Eufaula State Park
Lake Eufaula State Park
Deep Fork Nature Center
---
Lake Eufaula State Park is a great choice for an Oklahoma getaway. Whether the stay is short or long-term, a visit to this area will be memorable. Formerly known as Fountainhead State Park, the park is located just south of I-40 near Checotah. Situated on Lake Eufaula, a 102,000 acre reservoir, visitors can enjoy many activities on land and water.
Observe Oklahoma's diverse foliage and wildlife on hiking trails like Bluebird Trail. Visitors can bike around the expansive park's mountain bike trails. Saddle up for a guided horseback ride at on-site Lake Eufaula Stables, or bring your own horse to explore the trails. Learn about native animals and plant species at the Deep Fork Nature Center, where kids and adults can participate in naturalist programs and activities. The park also offers many playgrounds and a fishing pond.
Enjoy a 18-hole disc golf course at Hummingbird Beach and there is no fee required to play the disc golf course. Stop by the gift shop in the park office to rent disc golf equipment. Nearby, the 18-hole Fountainhead Creek Golf Course features views of the lake, complete with a putting green and pro shop. Add a personal and lasting touch to the park's Lovelock Fountain.
While land activities are abundant, Lake Eufaula boasts plenty of water. Enjoy a swimming area with a beach and multiple boat ramps for easy lake access. Fishing is a big attraction, and a marina makes year-round fishing possible with an enclosed, heated dock and tackle shop. Some of the largest fish in the state have been caught at Lake Eufaula.
Look into Lake Eufaula's various accommodations for an overnight stay. Choose an RV or tent site and make an easy online reservation for your camping destination. For a unique overnight accommodation, book a stay in one of the park's three yurts, which come with heat/ac, bedding, a microwave, mini fridge, electrical outlets and an LED TV.
The Longhorn Loop yurt includes a foldout futon, large picnic shelter and doorstep lake access, while the ADA compliant Hummingbird Beach yurt comes with two full-sized futon bunk beds with nearby beach access. The Longhorn Loop Honeymoon yurt has a queen-sized log canopy bed indoors and two picnic tables, a grill, a fire pit and a lantern holder outdoors. Although there is no running water in the yurts, restroom facilities are located within 50 yards of the Longhorn Loop and Hummingbird Beach yurts, and 1000 yards from the Longhorn Loop Honeymoon yurt. Pets are not allowed inside yurts.
Comfort stations are scattered throughout the park. Ideal for meetings or family reunions, the group camp features a fully-equipped kitchen, dining hall, stocked pond and four air-conditioned bunkhouses that accommodate up to 96 people. Lake Eufaula State Park also features an airstrip for those who would like to fly into the park. In addition, there are coin operated washers and dryers located in the Dogwood Drive Campground.
***NOTICE*** Winterization update. Bathrooms at Longhorn Loop and Hummingbird Beach will be available for yurt guests only from 11/120 - 3/1/21. One of the three Deep Fork Campground restroom will be closed and winterized 11/1/20 - 3/1/21. Bathroom at Blackjack Bluff will be winterized from 11/1/20 - 3/1/21. Modern RV sites and restrooms at Dogwwod Drive will remain open.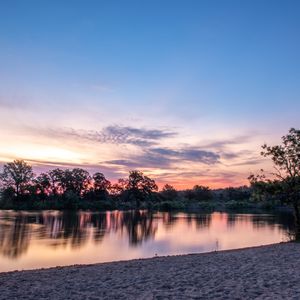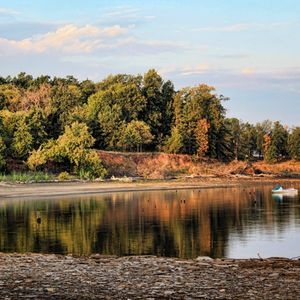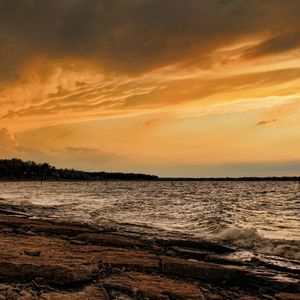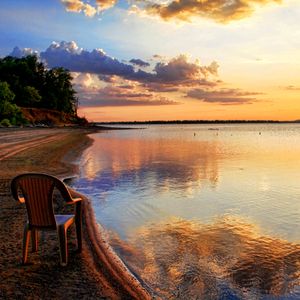 Activities
Pricing
Click for current pricing of
tent and RV campsites
.
Amenities