Joe Don Rooney Itinerary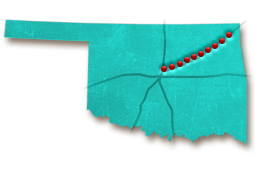 Photo Gallery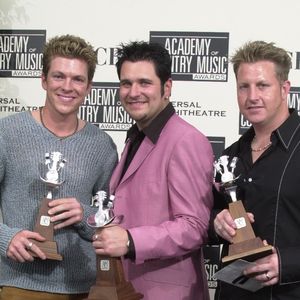 Discography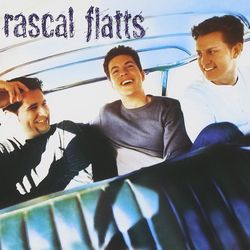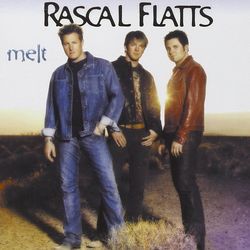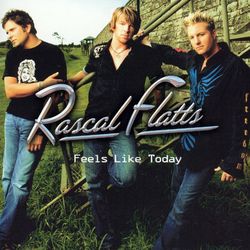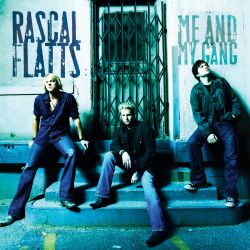 ---
{{ data.name }} Edition
---
Joe Don Rooney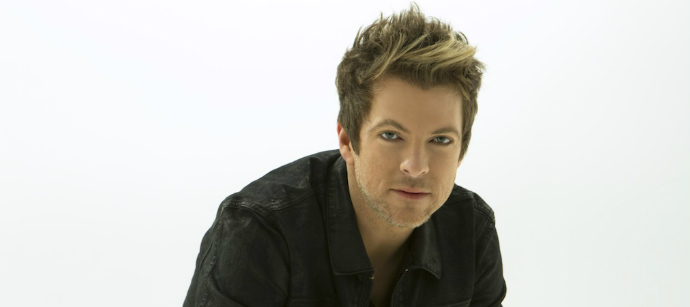 Born: 09-13-1975
Before joining forces with his future Rascal Flatts bandmates, guitarist and singer Joe Don Rooney spent his formative years in Oklahoma. This Picher, Oklahoma native developed his musical talents in countless statewide venues, leading to his big break in Nashville. Thanks to a strong musical foundation built in Oklahoma, Rooney's career took off when he met Gary LeVox and Jay DeMarcus and created the chart-topping, award-winning band Rascal Flatts.
Though he was born at the nearest hospital in Baxter Springs, Kansas, Rooney considers Oklahoma his native home. Growing up in Picher, Rooney picked up both his passion for music and his love for golf from his father. At nine years old, Rooney inherited a set of clubs and a guitar from his dad, instilling an early foundation for his current talents. He also grew up listening to rock and roll, thanks to his three older siblings, and country music, his father's choice genre.
"The songwriting sensibility and rootsiness of country music," Rooney said. "That reminds me of my life growing up in Oklahoma. That's why I love country music."
As he reached his teenage years, Rooney felt such a magnetic pull to music that he often opted to stay in on Friday nights to practice chords and guitar picking skills, whether replicating melodic lines by Chet Atkins or power ballads by Journey. At 15, he landed a recurring role at Grand Grove Opry, where the likes of Grand Ole Opry greats like Merle Haggard and Connie Smith played once a month. Rooney put his guitar skills to the test on the Grand Grove Opry stage, learning the ropes of playing with a full band rather than just a solo performer.
"The songwriting sensibility and rootsiness of country music," Rooney said. "That reminds me of my life growing up in Oklahoma. That's why I love country music."
"That's something that taught me early on the preparedness of life," Rooney said. "Entertaining, and trying to remember your lyrics of the songs you sing and just how important it is for the cohesiveness of the band and show from start to finish has to be."
Rooney and a group of friends also created their own touring band as teens, traveling across the state in the summers. From Elk City and Lawton to Stillwater and Bartlesville, the Uncle Thumbtak boys took many an Oklahoma stage.
"Everyone in my family has a great work ethic," Rooney said. "I think that's where I got mine from. I drive myself nuts with it sometimes because I just want to be busy and working, doing something."
While juggling a variety of gigs, Rooney briefly attended classes at Northeastern Oklahoma A&M College in Miami before catching the Nashville bug. It was when he auditioned in Nashville at the age of 19, scoring a spot in Chely Wright's band, that he met Jay DeMarcus. DeMarcus often played gigs around Music City with his second cousin, LeVox, and one night, the duo needed a fill-in guitarist. They then called Rooney up, and the trio has been inseparable since.
Later that year, in 1999, Rascal Flatts landed a record deal with Lyric Street Records, and the band hit the ground running with their first album. Released the following year, the band's self-titled debut made it onto national and country charts while also earning the band its first in a series of top awards. The Academy of Country Music honored Rascal Flatts as the Best New Group in 2001.
"Looking back, obviously music has been the driving force of me being in the entertainment realm," Rooney said. "And I've been very blessed."
By 2017, the band had produced 10 studio albums and a Christmas album. Rascal Flatts has received a bevy of awards over the years, from platinum and gold certifications to No. 1 hits. The country music trio has crossed the stage of the People's Choice Awards, Academy of Country Music, Country Music Association, Country Music Television, Radio Music Awards, Billboard, Grammy Awards and American Country Music Awards to accept top honors, and in 2012, Rascal Flatts earned a star on the Hollywood Walk of Fame.
In 2011, one of Rooney's personal heroes invited the band to join the Grand Ole Opry. Vince Gill appeared onstage during a Rascal Flatts performance at the Opry, surprising the band members under the guise of coming to collect on a $500 golf game bet.
"We usually don't like surprises," Rooney said. "But I love this surprise. And it only cost us $500."
In 2006, Rooney married Tiffany Fallon, beginning his family and his path to fatherhood. Over the years, Rooney has learned to juggle his touring career with raising three children: Jagger Donovan, Raquel Blue and Devon Olivia. Although the family has settled in Nashville, Rooney still reflects on his upbringing in Oklahoma, making occasional trips to his home state, like a particularly memorable visit in 2008.
"Oklahoma is my heart. It's the place that built me & shaped me into the person I am today," Rooney said.
When a tornado swept through Picher, Rascal Flatts donated a major portion of Tulsa ticket sales to Red Cross relief efforts. Rooney came home to volunteer in the midst of town relief efforts, and that same year, the band received the Academy of Country Music/The Home Depot Humanitarian Award. Rooney's hometown may have vanished in the wake of a tornado and toxic chat piles, but his childhood roots remain embedded in the state as a whole.
"Oklahoma is my heart. It's the place that built me & shaped me into the person I am today," Rooney said. "…I miss it dearly, and nowadays anytime I can get back to OK, I come running."
True to his word, Rooney has returned to Oklahoma numerous times for live performances with Rascal Flatts. In 2017, he made a trip to Oklahoma to shoot for his official solo film debut, starring as Jim Wilkins in "Christmas in the Heartland," a movie primarily filmed in Guthrie.
"I think that it is inspiring to the younger generation coming up, the young Oklahomans, to see that it is possible for your absolute dreams to come true," Rooney said.