Hoyt Axton's Birthplace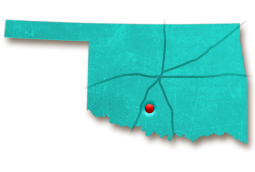 Photo Gallery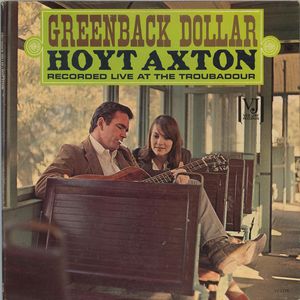 Discography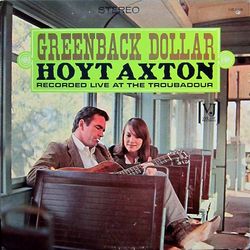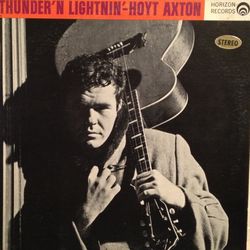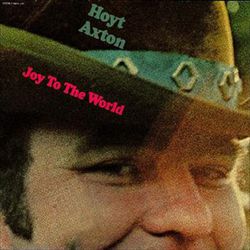 ---
{{ data.name }} Edition
---
Hoyt Axton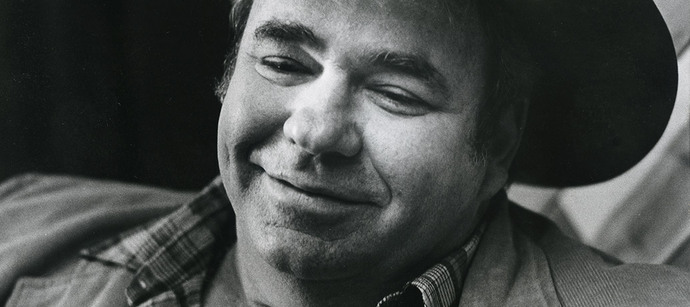 Born: 03-25-1938
Died: 10-26-1999
Hoyt Wayne Axton was born on March 25, 1938 in Duncan, Oklahoma, to John T. Axton, a Navy officer, and Mae Boren Axton, an English teacher and songwriter. His introduction to music began early with the encouragement of his mother, Mae Boren, who wrote the classic rock single "Heartbreak Hotel" for Elvis Presley. Hoyt made his mark as a songwriter before taking to the microphone and becoming a successful folk, country and pop singer in his own right. The baritone with the distinctive, gravelly vocal delivery also made well-known appearances in film with roles in 1984's Gremlins and 1979's The Black Stallion.
Hoyt grew up near Comanche, Oklahoma. The family moved from town to town in southwest Oklahoma during Hoyt's childhood, with brief stops in Lawton, Ada, New Lima, Walters and Frederick, while following his father's football coaching career. Hoyt's father had earned a good reputation around the area as a coach who could whip struggling football teams into shape, forcing the family to pack up and move whenever the need arose. After a stint in Jacksonville, Florida for John's Navy service, the Axtons returned to Oklahoma during Hoyt's teenage years.
"Well, I've never been to heaven, but I've been to Oklahoma."
The future singer/songwriter accepted a football scholarship to Oklahoma State University in 1958, but soon left to join the Navy for four years. On his brief Navy career aboard the USS Ranger, Hoyt once remarked, "I was a terrible sailor, too. I couldn't even tie a bow knot." The call of music became stronger for young Hoyt, who packed up and headed to the west coast to sing in nightclubs and coffee shops around San Francisco after his discharge from the Navy. Axton, who considered himself something of a pseudo-philosopher in his approach to songwriting, counted his upbringing in Oklahoma as his chief influence to pursue music.
"My pappy used to tell me 'It's not what happens to a man in his life that determines whether he's happy or not. It's how he reacts to what happens,'" Axton once said. "He was quite the country philosopher. I grew up with all of those sayings. Both my parents were great influences on me. My mother wrote songs as a hobby, and I saw how much pleasure she got out of it so I started writing songs. And dad always sang. We'd be going down the highways in his old Plymouth, and he'd throw his head back and sing. He was a great singer."
After Hoyt paid his dues playing small gigs in San Francisco, Chicago and Oklahoma City's Buddhi Club, formerly located at 919 N Hudson Avenue, he recorded his first album, 1962's The Balladeer. The album included songs such as "John Henry," "500 Miles" and "Walkin' to Georgia." During the next decade, Hoyt performed as a folk artist and found success as a songwriter.
Hoyt Axton penned "Greenback Dollar" for the Kingston Trio, the smash hit "Never Been to Spain" for Three Dog Night, "Snowblind Friend" for Steppenwolf and "No-No Song" for Ringo Starr. Other artists including Joan Baez, John Denver, Waylon Jennings and Anne Murray also hit the charts with Hoyt's songs.
Hoyt's most popular hit, 1971's "Joy to the World," recorded by Three Dog Night, was No. 1 on the charts for six straight weeks, making it the top hit of the year.
Hoyt's most popular hit, 1971's "Joy to the World," recorded by Three Dog Night, was No. 1 on the charts for six straight weeks, making it the top hit of the year. Another song penned by Axton, "The Pusher," was recorded by Steppenwolf and featured in the iconic 1969 film Easy Rider, making it one of the most recognizable songs referencing the drug culture of that era. "When you consider there are about a million songs out there, it does nothing but make the inside of my brain shine when somebody records one of my songs," Hoyt once said.
Axton also had minor singing hits of his own with "Boney Fingers," duets with Linda Ronstadt including "Lion in Winter" and "When the Morning Comes," as well as "Della and the Dealer" and "Jealous Man," which Hoyt performed in a guest appearance on WKRP in Cincinnati. Hoyt released albums well into the 1980s, creating more than 25 albums in total.
The multi-talented Axton also appeared in numerous movies and guest television roles, most notably Gremlins, The Black Stallion, Diff'rent Strokes, McLoud, Bonanza, I Dream of Jeannie and as Cactus Jack Slade in The Rousters. Hoyt also made it onto America's television screens with his jingle "Head for the Mountains" in Busch beer commercials in the 1980s, as well as late-1960s McDonald's commercials in which he sang "The Ballad of the Big Mac" while dressed as a lumberjack named Ronald McDonald.
Hoyt maintained his Oklahoma connections throughout his career. As he once explained, "If it all falls through, I'll go over to the ranch I have in Holdenville, sit on the lake and fish and drink wine the rest of my life. I've got 700 acres there with a beautiful 200-acre lake right in the middle of it." Hoyt also played a show at the annual Kiamichi Owa-Chito Festival near Broken Bow and penned the verse, "Well, I've never been to heaven, but I've been to Oklahoma," in Three Dog Night's hit song "Never Been to Spain."