Beavers Bend State Park
Beavers Bend State Park
Lakeview Lodge & Cedar Creek Golf Course
Beavers Bend State Park
Lodge:
Hwy 259 N, Steven's Gap Rd
Golf Course:
3650 Golf Course Rd
Park Office:
4350 S Hwy 259A
Broken Bow
,
OK
74728
Park Office:
580-494-6300
Park Office:
580-494-6538
Golf Course:
580-494-6456
Beavers Bend State Park is located in the mountainous region of southeast Oklahoma along the shores of Broken Bow Lake and the Mountain Fork River. Guests traveling down the winding roads through the forests of pine and hardwood trees will find adventure, beautiful scenery and plenty of activities inside this state park. The scenic beauty of Beavers Bend State Park makes it one of Oklahoma's most popular areas.
Towering timbers, crystal clear waters and rugged terrain make this state park an outdoor lover's paradise. Visitors to Beavers Bend State Park will enjoy hiking, biking, boating, fishing, water skiing, nature center activities, river float trips, canoeing, horseback riding and much more. Trout streams are stocked year-round and the park features two catch-and-release trophy areas. Escape into the serenity of nature and follow the Mountain Fork River as it flows from the base of Broken Bow Lake through the park below. This area provides visitors with spectacular views, as well as excellent canoeing and fishing opportunities.
Nestled in among the trees and alongside the Mountain Fork River are rustic and modern cabins, RV sites and tent campsites, as well as two group camps. This 3,482-acre park offers 47 cabins with kitchenettes, plus 393 campsites and over 50 tent sites spread over eight camping areas. A total of 31 RV sites in the Cypress Campground are available for online reservations. All reservable sites offer 30-amp electric service and water hookups; 30 sites are back-in, while one is pull-thru. Dump sites are available. Leashed pets are welcome in the park and there are cabins with one and two bedrooms that allow pets for a small nightly fee.
Beavers Bend State Park also offers the 40-room Lakeview Lodge, situated along the shores of Broken Bow Lake. Every room within the lodge features amazing views of the water. The lodge offers four suites, a great room with a stone fireplace and a conference room. Guests at the lodge are served a free continental breakfast in the great room each morning. The lodge can be contacted at the phone number above, by calling toll-free at 800-435-5514, via fax at 580-494-6177 or through email at lview@travelok.com.
Play a round of golf at the on-site 18-hole Cedar Creek Golf Course, explore nature from the 26-mile David Boren hiking trail or enjoy water recreation along 180 miles of pine-studded shoreline and 14,220 surface acres of lake. Broken Bow Lake offers plenty of coves and clear water perfect for fishing, boating and scuba diving. The golf course can be contacted at the number above.
Other activities available include tennis, volleyball and mini golf. Picnic areas are also scattered throughout the area. An amphitheater, gift shop, grocery, restaurant and the Forest Heritage Center can also be found within Beavers Bend State Park.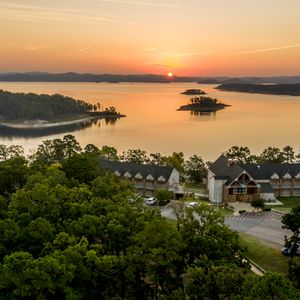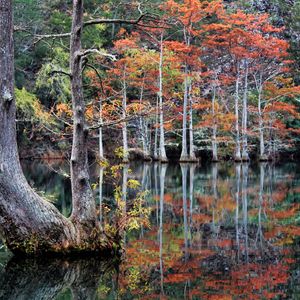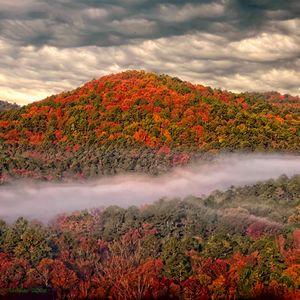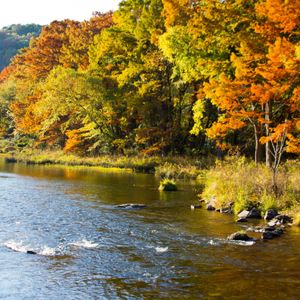 Activities
Canoeing/Rafting/Kayaking
Pricing
Pet friendly cabins require a nightly fee of $16.39 per pet, per night.
Tent sites: $14
RV sites with electric & water hookups: $22
RV sites with electric, water & sewer hookups: $25
Premium sites: Additional $5
Senior & Disabled Discounts for Cabins & Lodge Rooms:
A discount (currently 15%) may be given to senior and totally disabled visitors on the established nightly rate per cabin or lodge room seven days a week during the off season and Sunday-Thursday in season (April 1-September 30), excluding holidays. Some restrictions may apply.
Government and corporate discounts on cabins and lodge rooms are available year round. Valid Sunday-Thursday. Discounts for guests staying in a cabin or lodge room seven consecutive days during the off season are also available.
Senior Discounts for Campsites:
The senior discount is currently $2 off the daily published rate for designated standard RV and tent campsites. Utility fees are not discounted.
Total disability discount is currently 50% of the base rate for designated standard RV and tent campsites. Utility and premium campsite fees are not discounted.
Senior discounts are also offered on swimming pool fees and other recreational features. Weekday discounts are offered to senior golfers for specific tee times.
For more information on senior and disabled discounts, please click 'Senior Citizen & Physically Challenged Visitor Opportunities' under the Maps & Resources tab located above.
While every effort has been made to ensure the accuracy of the pricing listed above, prices are subject to change without notice.
Amenities