Kellie Coffey Itinerary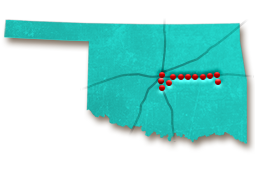 Photo Gallery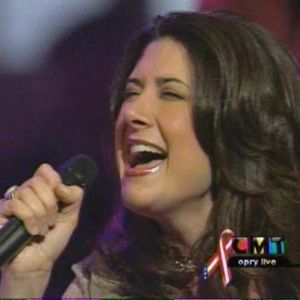 Discography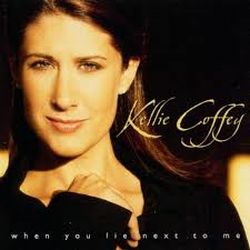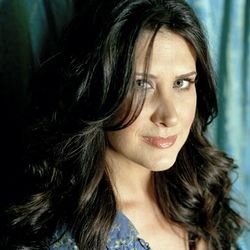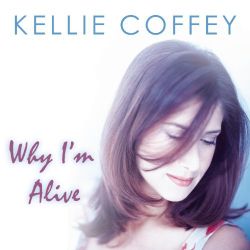 ---
{{ data.name }} Edition
---
Kellie Coffey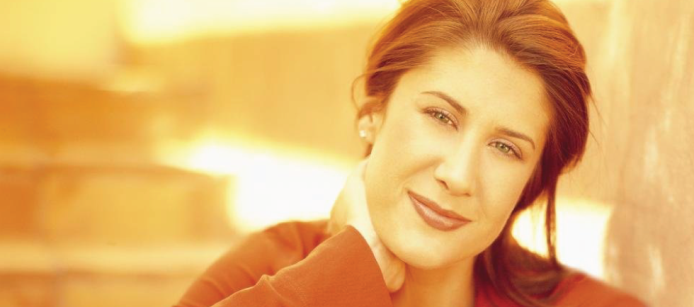 Born: 04-22-1971
Much like her hometown of Moore, Oklahoma singer/songwriter Kellie Coffey knows a thing or two about surviving and rebuilding after a devastating storm.
Raised in Moore, OK, young Kellie cut her teeth singing in church and on the stage of the Oklahoma Opry, performing for the first time with a live band at the ripe old age of 9. After graduating from Westmoore High School, Kellie studied at the University of Oklahoma, expanding her vocal repertoire by performing in several university musicals along with two summer stints on the production of Oklahoma! at the (now defunct) Discoveryland in Sand Springs.
Upon graduation, Kellie headed west to Los Angeles to pursue her musical dreams. Like so many other young and talented musicians struggling to make their mark, Kellie worked hard, crashing with a friend and waiting tables in between studio session gigs. Fortunately, this small town girl had the love and support of her family back home during those difficult early years. "My Dad has always...supported me 150 million percent!!" Coffey told Gary James of Celebrity Interview, "When I went out and said I'm gonna go and do this for a living, they both said, oh my goodness - well just go do good in it…I had never been more than 30 minutes away from home. So, that was really tough. I missed them so much." But the young vocalist persevered, "I'm kind of stubborn. I stayed out there (California) until I got the job done."
"When I went out and said I'm gonna go and do this for a living, they both said, oh my goodness - well just go do good in it."
After several grueling years pounding the pavement, Coffey's tenacity finally paid off with some solid vocalist gigs, including work as a backup singer for both Melissa Manchester and Barbara Streisand along with demo vocal work on several Walt Disney productions. In fact, visitors to the Epcot Center can still hear Kellie's voice featured in the Illuminations Show and during the Christmas special, Believe in Holiday Magic. Around this time, Kellie picked up a gig that would change her life forever, working as a vocalist for the hit television show, Walker, Texas Ranger. While working on Walker, Coffey met and married her husband, fellow musician and songwriter Geoff Koch. For five years, the couple worked together on the show, with Kellie performing many of her husband's songs, "A lot of times if there's a song playing in the background…or if there's a song on the jukebox, that's usually my husband's songs." Coffey said, "If there's a woman singing, it's me. If it's a man, a lot of the time it's my husband, he's a really great singer."
Since before college, Kellie had worked on songwriting, slowly chipping away at her craft. Toward the end of her run on Walker, she started to come into her own as a songwriter and began flying back and forth to Nashville, polishing her skills with other writers and landing a publishing deal with Warner Chappell in 2001. A record deal with a major label followed with the first single off her record, When You Lie Next to Me landing on the top 10 Country charts in 2002 and crossing over into the top 20 Adult Contemporary charts. Tours with heavy-hitters like Kenny Chesney and George Strait followed and Kellie's hard work and talent earned her the Academy of Country Music Top New Female Vocalist Award in 2003.
Even though her musical career was on the fast track, Kellie still felt something was missing. "My career was all encompassing," Coffey told People Magazine in 2007, "There were two things that I wanted in life more than anything. One was to be a singer and the other was to be a mom." Through determination and focused energy, Kellie managed to accomplish the first goal, little did she know how elusive the second would prove to be.
Shortly after receiving her ACM award, an excited Kellie let it slip to her manager that she and her husband were trying to start a family. Within a month the record label and her manager cut off communication. "Like most women I wanted to have it all: a great marriage, fulfilling career and be a hands-on Mom." Kellie told People Magazine, "The reality is there is a price for everything. I knew there was discrimination involving female artists getting pregnant in the recording industry. It was looked upon as a lack of commitment. You'll lose your edge. You'll get fat and have to break from touring and promoting your records," Coffey said. Weighed down with the heartbreak of suddenly being shunned in Nashville and the difficulty she and her husband were having conceiving, Coffey did the only thing she could: she sat down at the piano and poured out her heart. From the depths of her soul emerged "I Would Die for That," a deeply personal song chronicling her struggle with infertility and desire to become a mother. Reluctantly, she recorded the song along with a YouTube video. The video reached over a million plays, touching many hearts and lives. Shortly after the release of "I Would Die for That," Geoff and Kellie conceived, and the couple welcomed their son into the world in November of 2005.
"There were two things that I wanted in life more than anything. One was to be a singer and the other was to be a mom."
Kellie emerged from this whole experience a changed artist. "A few months into my pregnancy, I started writing and recording again and it felt different. The songs came from a deeper place," Coffey said, "It was as if I was being reborn as an artist and as a person as my baby grew inside me. Most of the final vocals and many of the songs on my album Walk On were written and recorded while I was pregnant." Like the best country records, Kellie's self-released Walk On takes the listener on a musical journey. Right out of the gate, Walk On kicks off with a hushed acknowledgment of betrayal, "It came out of nowhere, dropped like a stone, careless betrayal," an opening salvo reflecting Kellie's experience with the industry. Without losing a step, Coffey quickly dusts herself off and pulls up her boots before walking herself and her listeners toward a place of reclamation and strength on this record of musical empowerment.
Two years later, Kellie picked up and continued this thread of empowerment in 2009's follow-up EP, Why I'm Alive.
On May 20, 2013, tragedy struck when an EF5 tornado devastated Kellie's hometown. She was invited by fellow Moore native Toby Keith to help in the rebuilding process by playing in the Oklahoma Twister Relief Concert. This star-studded fundraiser packed the OU Stadium with more than 60,000 people and raised about $2 million for the United Way of Central Oklahoma. During this difficult time of rebuilding, Kellie was also asked by the governor to perform on a live television broadcast of a prayer service for the victims and survivors of the tornado.
No matter what path her journey has taken, through highs and lows, Kellie Coffey has done a fantastic job of carrying the Oklahoma standard. Now when folks ask, 'Where is Kellie Coffey now?' she's quick to answer, "Well, I'm a mother. I'm making music on my own terms, and I'm happy in what I'm doing. All I've done has led to where I am, shaped me, made me better. I'm in a good place."