Rhythm and Routes Oklahoma Music Trail
Experience Oklahoma's opera history on this thrilling musical road trip. Stop at historic opera houses along the way while you trek to the university where famous opera singer and Oklahoma native Leona Mitchell perfected her craft. The Sooner State is packed with opera opportunities, from a theater haunted by a late famous opera star to a small opera house Opera News magazine hails as one of the top 10 regional opera companies in the country. Continue the journey to enjoy state-of-the-art performances in Oklahoma's metropolitan areas and a few historic theaters off the beaten path, as well.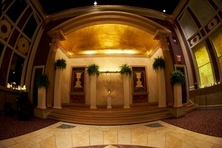 301 W Broadway Ave
Enid, OK
Stop 1: Enid Symphony Center
Leona Mitchell, Oklahoma's biggest opera star, loves to perform in her hometown of Enid. As part of a nationwide tour in 2002, Leona Mitchell made a special stop in Enid and showed off her talents at the Enid Symphony Center, which features classical guest stars and world-class performances in elegant surroundings.
Show on Map
Show Directions to Next Stop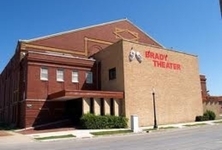 105 W Brady St
Tulsa, OK
Stop 2: The Brady Theater
It has been reported that Tulsa's Brady Theater is haunted by a famous opera singer. In 1920, Enrico Caruso performed at this historic Oklahoma venue. He was out in the rain for an extended period of time while in Tulsa and contracted an ailment of the lungs, which eventually took his life. Many people believe that he haunts the Brady Theater as revenge for his untimely death.
Show on Map
Show Directions to Next Stop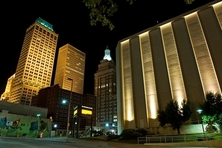 110 E 2nd St
Tulsa, OK
Stop 3: Tulsa Performing Arts Center
The Tulsa Performing Arts Center is one of the state's premier performing arts venues. TPAC hosts opera performances including those for Tulsa's LOOK Musical Theatre, which puts on operettas for the public that feature musicians from the Tulsa Symphony Orchestra, dancers from the Tulsa Ballet and other talent.
Show on Map
Show Directions to Next Stop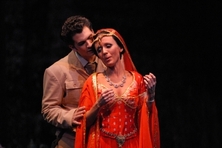 610 S Boulder Ave
Tulsa, OK
Stop 4: Tulsa Opera
Putting on three grand operas each season, the Tulsa Opera has been entertaining Oklahomans since 1948. The company was named one of America's Top 10 Favorite Regional Opera Companies by Opera News magazine and performs at the Tulsa Performing Arts Center.
Show on Map
Show Directions to Next Stop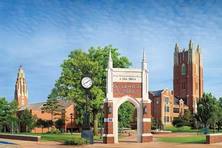 2501 N Blackwelder Ave
Oklahoma City, OK
Stop 5: Oklahoma City University Opera
Famous vocalists Leona Mitchell and Kristin Chenoweth both studied opera while attending OCU. Leona Mitchell went on to perform for 18 seasons with the Metropolitan Opera and Kristin Chenoweth graduated with her Master's in Opera Performance in 1992.
Show on Map
Show Directions to Next Stop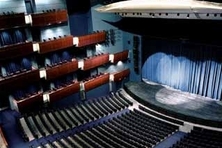 201 N Walker Ave
Oklahoma City, OK
Stop 6: Civic Center Music Hall
The Oklahoma City Philharmonic Orchestra, which holds its concerts at the renowned Civic Center Music Hall, regularly performs with opera stars as part of their annual "Classics" concert series.
Show on Map
Show Directions to Next Stop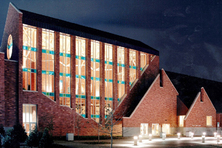 Catlett Music Hall, 500 W Boyd St
Norman, OK
Stop 7: University of Oklahoma Opera
The opera program at the University of Oklahoma puts on concerts for the public. Don't miss the OU Opera Theatre's shows they produce each school year. In addition to incredible talent, the performances include state-of-the-art lighting and excellent acoustics.
Show on Map
Show Directions to Next Stop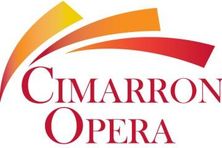 555 S University Blvd
Norman, OK
Stop 8: Cimarron Opera
Since 1975, Cimarron Opera has been providing excellent opera productions to the Norman and Oklahoma City area. Whether nailing a dramatic aria or having fun with a song by Gilbert and Sullivan, Cimarron Opera offers an accessible way to experience the genre.
Show on Map
Show Directions to Next Stop